Man Jailed For Killing Teenager In Drunken Crash In Nottingham
23 October 2015, 12:31 | Updated: 30 March 2016, 13:50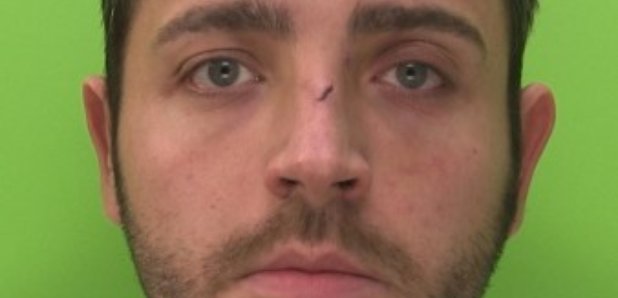 A man's been jailed for 8 years for a high-speed crash, over the drink drive limit in Nottingham which killed a 19-year-old.
Thomas Burney lost control of the Mercedes he was driving in Woodthorpe Road at around 12.35pm on 21 August.
The car mounted the pavement killing Bryony Hollands and seriously injuring her boyfriend, Ben Evans.
Onlookers tried desperately to save Bryony. One man also stopped Burney running from the scene until police got there minutes later.
Burney was breathalysed and was found to be over the limit. Police also found drug paraphernalia was also found in his car.
The 26-year-old, of no fixed address, was charged with causing the death by dangerous driving and causing serious injury by dangerous driving and he pleaded guilty to both charges.
Burney has also been disqualified from driving for five years once released from prison.
Outside court Bryony father Mark Hollands told reporters: "800 years on from Magna Carta we are left wondering what justice there could be when, after a reduction of a third for an early guilty plea combined with the possibility of parole, Bryony's killer could be released after serving just one third of his gross sentence, i.e. walking the streets before this parliament ends. This a matter we look forward to discussing with our MP Theresa May."
Devastated Two Families
DC Helen Neaverson, who led the investigation, said: "Thomas Burney got behind the wheel of his car that day knowing he was unfit to drive, given the amount of alcohol he had already consumed. He drove under the influence of alcohol at frightening speeds through residential streets, which had the tragically inevitable consequence of causing someone's death."
"His complete disregard for anyone but himself on that day has devastated two families who have had to endure the sudden and terrible loss of a loved one and serious injury to another who were both unfortunate enough to happen to be walking along that stretch of pavement when Burney lost control of his car."
"Our thoughts are with the families of Bryony and Ben, who have shown great dignity and strength as they attempt to come to terms with the events of 21 August."