Madeleine McCann Detectives Say 'Outstanding Work' Still Needed In Inquiry
24 August 2016, 16:16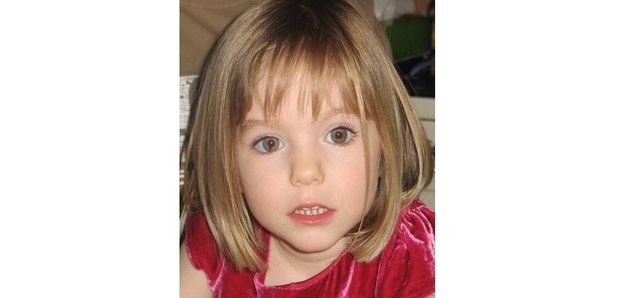 Detectives investigating the disappearance of Leicestershire schoolgirl Madeleine McCann have ``outstanding work'' left to do on the inquiry and may apply for more Home Office funding.
In April, then-home secretary Theresa May granted the team £95,000 to keep the investigation going, with the cash expected to last until October.
On Wednesday, Scotland Yard said it would talk to the Home Office about funding.
A force spokesman said: ``Whilst there remains outstanding work on this case, the Metropolitan Police Service will remain in dialogue with the Home Office regarding the continuation of funding.''
The British investigation, Operation Grange, was expected to be wound up after Scotland Yard boss Sir Bernard Hogan-Howe said in May that British investigators had one remaining line of inquiry to follow and unless any new evidence came to light the probe would finish.
This came seven months after the investigation team was scaled back drastically to just four officers.
Earlier this month, the Sunday Mirror also reported that forensic investigations by the team had ended.
Madeleine vanished at the age of three while on holiday with her parents in Portugal in 2007 and, despite a high-profile international hunt, no trace has ever been found.
Hopes were high when the UK investigation into the little girl's disappearance was launched in 2011, with Scotland Yard detectives later highlighting a sex offender who had targeted British families with young children staying in villas in the same area where Madeleine was last seen.
Despite no obvious progress since then, earlier this year the head of Scotland Yard's murder squad, Detective Chief Superintendent Mick Duthie, remained optimistic.
He said: ``There is ongoing work. There is always a possibility that we will find Madeleine and we hope that we will find her alive.''