Loughborough Brothers Jailed For GBH And Robbery
21 March 2019, 13:03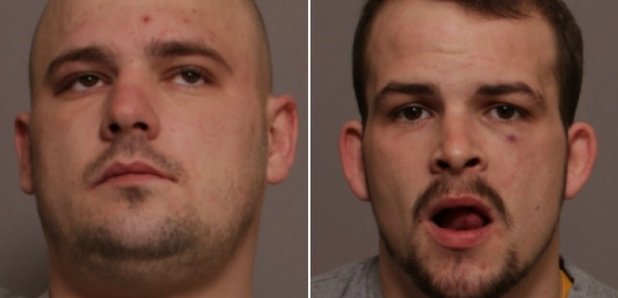 Two brothers who left a man with a fractured jaw after they robbed him in a Loughborough street have been jailed.
Paul Widdowson, 28, and Jonathan Widdowson, 24, attacked the 59-year-old victim during the early hours of 6 February in the area of Sparrow Hill.
The victim had to undergo hospital treatment, including surgery, following the assault during which his mobile phone, keys and a bank card were stolen.
Paul Widdowson, of Pinfold Gate, Loughborough, and Jonathan Widdowson, of Waterside Close, Loughborough, had both previously pleaded guilty to robbery and causing grievous bodily harm.
Today (21 March) at Leicester Crown Court, Paul Widdowson was sentenced to six years imprisonment for robbery and two years for causing grievous bodily harm. The sentences will run concurrently.
Jonathan Widdowson was sentenced to four years and six months for robbery and 18 months for causing grievous bodily harm. The sentences will run concurrently.
The victim had been walking in the area near Peel Drive, Loughborough, on Wednesday 6 February when he was approached by the two defendants who tried to talk to him. The victim walked away leading to the defendants disappearing but they then approached him again at around 3.10am near to Sparrow Hill. They became aggressive and started shouting at the victim.
The victim reported the defendants were then on top of him, assaulting him, before they stole the items from him.
The victim managed to make his way to his friend's house and the police and ambulance service were called. He was taken to the Queen's Medical Centre in Nottingham where he underwent treatment before being discharged.
Following initial enquiries, including CCTV analysis, both defendants were arrested later the same day. The stolen bank card was found at the home address of Jonathan Widdowson following his arrest.
Officer in the case, Police Constable Stephen Henderson said: "This was a serious assault which left the victim needing surgery. I would like to thank him for his co-operation in this case which helped lead to this conviction.
"My thanks also go to the response team on the day of the incident which led to the quick arrests as well as to the investigating team for their hard work in the case."