Leicestershire Police Chief Calls For Change In How We Pay For Fuel
5 November 2018, 16:25 | Updated: 5 November 2018, 16:28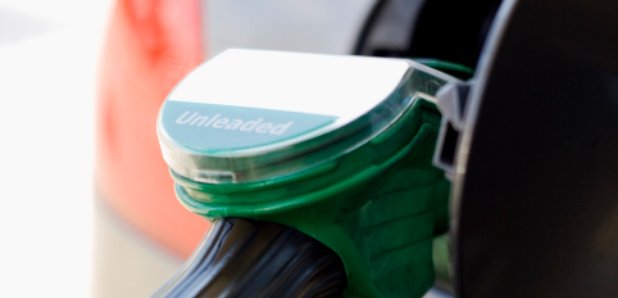 Motorists should be made to pay for fuel in advance to end drive-off thefts, Leicestershire police chief has said.
Chief Constable Simon Cole, the National Police Chiefs' Council (NPCC) lead for local policing, claimed fuel retailers have the ability to ensure all drivers are asked to pre-pay before filling up to avoid "bilking" - where people drive off without paying.
In comments reported by the Daily Telegraph, he said: "The petroleum industry could design out bilking in 30 seconds by making people pay upfront, which is what they do in other countries.
"They don't, because the walk in their shops is part of their business offer."
The Petrol Retailers Association said retrofitting petrol pumps to take card payments is "prohibitively expensive" as it costs an average filling station £20,000.
The trade body's chairman, Brian Madderson, accused Mr Cole of "victim blaming" and urged him to admit that police are "struggling to deliver their commitment to reduce crime".
He also called on the Government to give petrol retailers access to the DVLA's vehicle keeper database so they can pursue drivers who steal fuel through the civil courts.
The number of drive-off thefts has reached around 25,000 per year, with some forces reporting rises of up to 40% year on year, according to the Daily Telegraph.
Some forces have decided it is not practical to investigate thefts under £50.
Mr Cole, Chief Constable for Leicestershire Police, backed NPCC head Sara Thornton, who recently warned forces could not take on all "desirable and deserving" issues, such as logging misogyny reports even when no offence has been committed.
"However laudable it may or may not be to record misogyny, we cannot do it at present without additional resources," Mr Cole said.
The number of arrests in England and Wales has halved in a decade, while recorded crime is rising across a number of categories including homicide and knife-related offences.
Force leaders point to a 19% real-terms decrease in funding and a fall of more than 20,000 in officer numbers since 2010.
"The challenge is what efficiencies can we identify, what processes can we make leaner, what processes can we stop doing that enable you to deliver with one million fewer operational hours," Mr Cole added.