Leicester Woman Jailed For Acid Attack
21 March 2017, 17:10 | Updated: 22 March 2017, 13:04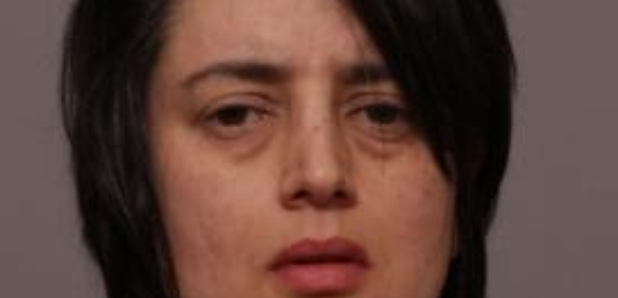 Her boyfriend was left blind and badly burned from the attack
A Leicester woman who poured acid on her partner's been jailed for his attempted murder.
Daniel Rotariu lost his sight and was badly burned when Katie Leong poured sulphuric acid on him for 6 seconds at their shared home in Turner Road in July last year.
Leong and her former boyfriend, Mark Cummings, were both accused of attempted murder with Mr Cummings cleared by the jury at Leicester Crown Court on Tuesday.
The court heard Mr Cummings, 46, had ordered the acid online - but that the attack was "driven and orchestrated" by Leong who was found guilty of attempted murder and will serve at least 17 years.
Angela Clark, from the Crown Prosecution Service, said:
"The evidence revealed a picture of her fascination with attacking someone using acid, including her possession of a book written by an acid attack survivor.
"We had scientific evidence that she was present when the acid was used, including traces of the acid on her clothing.
"The evidence of forensic medical experts confirmed that the acid was poured for about six seconds, and that a smaller dose of acid could have been fatal.
"All this evidence clearly showed that she had planned and implemented the attack fully intending to kill, so she was prosecuted for attempted murder."
Ms Clark added the attack had a "devastating effect on the victim", who is still undergoing treatment for his injuries.
She said:
"In order to avoid being blamed for the attack, Leong attempted to incriminate Mark Cummings, who wanted more than anything to resume their relationship.
"However, our case was that she was the driving force behind the attack and the jury decided that Mark Cummings was acting under her controlling influence, so was not guilty of attempted murder."
Detective Chief Inspector Rich Ward, who led the investigation, said:
"The attack on Daniel was utterly wicked and it is quite astonishing that he survived.
"It is hard to adequately describe the horror and brutality of what was done to him. It is equally hard to accept the chilling lack of concern for him since then.
"Leong has not shown any remorse - let alone humanity - for what she did to Daniel.
"Daniel, however, is a quite remarkable man. The strength and resilience he has shown, both in his fight for life in hospital, and in his ability to give evidence in this trial, is truly humbling."