Leicester Woman Guilty Of Murdering Boyfriend
4 November 2016, 17:10 | Updated: 4 November 2016, 17:14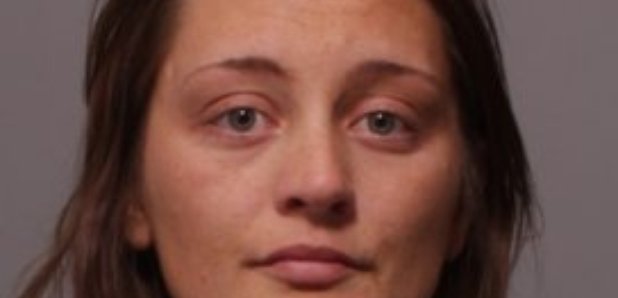 After getting into an argument back in March
A Leicester woman has been found guilty of the murder of her partner.
Emma Magson, from Sylvan Street always denied murdering James Knight at the property, claiming self-defence.
She will be sentenced on Monday 7th November.
Detective Inspector Shaun Orton, who led the investigation, said: "Right from the start, Magson lied about this incident.
"Knowing what she had done she insisted to those around her, including the victim's brother, that he was just under the influence of drugs and alcohol and asked for assistance in moving him into the apparent safety of her address. It was some time later that she called an ambulance, and even then, she failed to disclose to them that he had sustained a stab wound.
"At one point she even told the call handler 'not to worry' about there being a delay in getting an ambulance to him, despite knowing she had stabbed him and he was dying in front of her.
"It has been incredibly difficult for James' family to sit through the trial and hear how she lied, was deceitful and sat back and watched him die. If she had picked up the phone to the ambulance service earlier and been truthful about his injuries he may have still been here today."
Meanwhile, the family of James Knight have released a statement after today's conviction.
"James Knight was 26 years old, a father of two girls, a son, a brother, uncle, and a friend to many.
"James was a very happy, bouncy young man who made everyone's day brighter with a smile that was infectious, no-one will ever be able to forget it.
"We, as a family will never be able to forget the night we received the heart breaking news that James had died, the heart ache and pain James suffered will never go away, neither will the pain for those of us left behind.
"Although Emma has finally been brought to justice we will never truly be able to come to terms with the fact he has gone. As a family we would like to thank everybody at Leicestershire Police for all their help and guidance throughout this process.
"Our thanks must also go to the neighbours, the East Midlands Ambulance Service, ‎and the doctors both at the scene and Leicester Royal Infirmary who all tried so hard to save James' life. And thank you to each of the witnesses who came to court to give evidence in this trial."