Leicester student died after "initiation style" event
25 October 2018, 17:32 | Updated: 25 October 2018, 17:35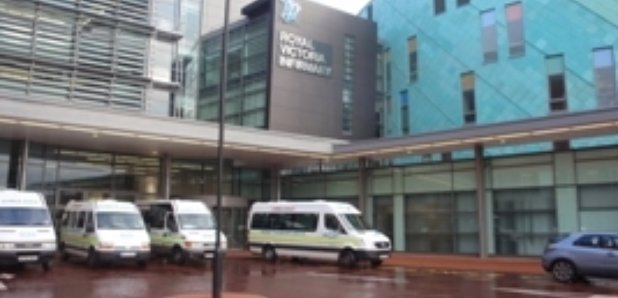 A student from Leicester - who died following an "initiation-style" event - was killed as a result of the "toxic effects" of excessive drinking and a lack of awareness of the risks involved, a coroner has ruled
Ed Farmer, who was 20, took part in the "drink-fuelled" Agricultural Society event at Newcastle University, which saw participants drink vodka from a pig's head, bob apples in a bucket of urine and have their heads shaved, an inquest heard.
The student, who was studying economics, was one of around 20 first-years to attend, with witnesses telling how "older students" ordered a round of 100 triple vodkas during a bar crawl in Newcastle.
They then proceeded to the home of James Carr, the society's chairman at the time, where Mr Farmer was found collapsed and unresponsive in the early hours of December 13 2016.
The student, from Leicester, was rushed to the Royal Victoria Infirmary, where he died at around 5.30am.
During a four-day inquest, an expert witness told how excess alcohol had caused Mr Farmer to suffer a cardiac arrest, prompting brain damage and his eventual death.
Calling on the university to implement more forceful inductions on the dangers of alcohol for first-year students, coroner Karen Dilks said Mr Farmer had been "nervous" about attending the event and had to be carried to a Metro station as he was "extremely drunk".
She added that a copy of her report would be made available to Newcastle University and its students' union, as well as to Universities UK, the Department for Education and the Department of Health.
Addressing the family, she said: "I extend my sincere condolences for your loss".
Speaking outside the inquest at Newcastle Civic Centre, Mr Farmer's father Jeremy said the family had been left "utterly underwhelmed and frustrated by the apparent inactivity of Newcastle University and its student union to get to the heart of the problem of student initiations".
He said: "Ed's is not the first utterly needless and wasteful death to come about through this potentially fatal practice."
He added: "We have found it acutely painful to learn about the complete lack of understanding of all the students who organised and were there during that fateful event.
"However, we want these students to know that we are thankful for their attendance at this inquest, which we recognise has been a difficult process for them also.
"We wish them the very best for their respective futures."
Dr John Hogan, the registrar for Newcastle University, said that Mr Farmer's death was a "great tragedy".
He said: "Since Ed's death, we have already made a number of changes to the way we raise awareness among our students about the risks of alcohol and how they keep themselves and their fellow students safe.
"However, having listened to the evidence, we will be reflecting carefully on all that we have learnt at the inquest and looking at whether there are areas where we can improve on what we do.
"Following our disciplinary investigations, a number of students were found to be in breach of university rules and appropriate individual sanctions were imposed.
"The students' union also took action against the society involved.
"On behalf of the university, I would once again like to express to Ed's family and loved ones our deepest sorrow about the loss of a young man of such potential, who surely had a bright future ahead of him."