Leicester Peer Lord Janner Will Be Prosecuted
29 June 2015, 13:44 | Updated: 30 March 2016, 13:50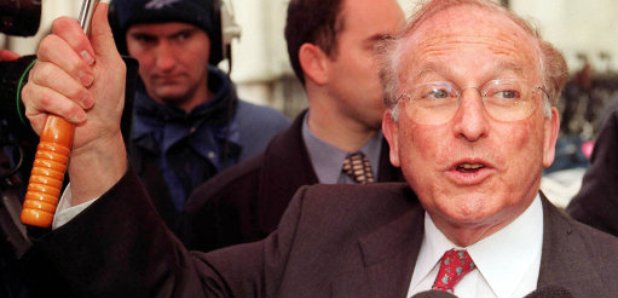 A decision not to prosecute former Leicester MP Lord Janner has been overturned.
An independent review overturned Ms Saunders' controversial decision that the ex-Labour peer should face no action over child abuse allegations because he is suffering from Alzheimer's.

A "trial of the facts'', where a jury hears the evidence against an individual considered too ill for a full trial, will now be held into 22 offences allegedly committed in the 1960s, 1970s and 1980s.

The 86-year-old peer's family strongly denies claims he used his power as an MP for Leicester to abuse vulnerable young boys at a local children's home.

The Crown Prosecution Service said that the review agreed that it was right to assume that Lord Janner would be found unfit to plead and the most likely outcome of the "trial of facts'' would be an absolute discharge, which is neither punishment nor conviction.

Ms Saunders, said: "It is a matter of real regret that prosecutions weren't brought by the police and CPS in the past.

"We have brought forward this decision as public speculation on this review has brought damaging and unacceptable uncertainty for the complainants in this case.

"We have now done what we can to inform the complainants of the outcome of the review and I have offered to meet each of them should they wish.''

The announcement comes after reports at the weekend that Ms Saunders was set to be overruled.

Abuse Lawyer 'Delighted With Decision'
Specialist abuse lawyer Liz Dux, who represents many of Janner's alleged victims, said: "My clients are delighted by this decision.

"This is a vindication of our efforts to challenge the DPP's original decision not to charge Janner, which was clearly not in the interest of justice.

"Our clients have waited long enough for their very serious allegations to be brought before a court.

"They have felt deeply frustrated by the criminal justice system. However, this decision has given them more hope of finally establishing the truth.

"It may be long overdue, but we will now look to a criminal court to examine the case and make a finding of fact.

"It is now absolutely vital that nothing is done that could prejudice a fair trial.''