Langley Mill Fire
13 July 2015, 08:49 | Updated: 30 March 2016, 13:50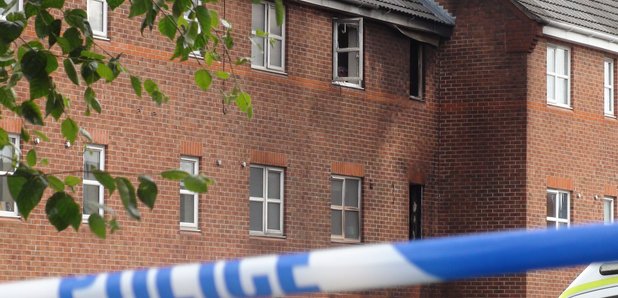 Detectives investigating a Derbyshire flat fire, in which two teenagers and a baby died, will be in Langley Mill for the next two days.
The mobile police station will be in the area asking anyone who saw what happened to talk to them.
17-year-old Amy Smith and her six and a half month-old daughter Ruby-Grace Gaunt, who lived in the flat, died in the fire last month, along with friend Edward Green, also 17, from Belper.
A man and his two sons have been charged in connection with the fire. They've each been charged with three counts of murder.
Assistant Chief Constable Martyn Bates said:
"There could be people out there who saw something suspicious that night but who haven't come forward because they think what they saw is insignificant.
"I would urge them to get in touch because their information could be important to the officers who are trying to build a bigger picture of exactly what happened."