Kayleigh Haywood: Trial Begins After She Was 'Held Prisoner'
9 June 2016, 17:10 | Updated: 9 June 2016, 17:23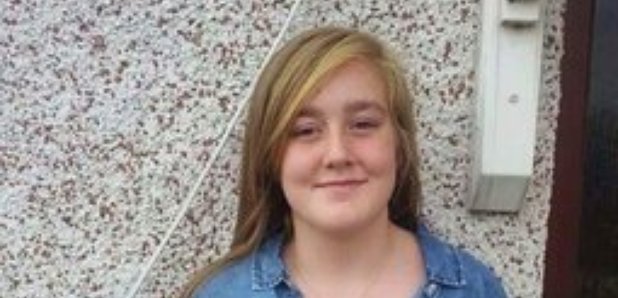 A 15-year-old Leicestershire girl was raped and murdered after fleeing partially-clothed from the home of a man who groomed her on Facebook, a jury has heard.
Kayleigh Haywood was killed by landscape gardener Stephen Beadman on farmland after allegedly being held prisoner at a house in Ibstock, Leicestershire.
Prosecutors allege that Kayleigh was falsely imprisoned by Beadman, 29, and his neighbour, Luke Harlow, in the hours before her murder in November last year.
Beadman has admitted charges of murder and rape, while Harlow, 27, has pleaded guilty to two sexual offences against Kayleigh and grooming her online.
But both defendants, who lived at neighbouring properties in George Avenue, Ibstock, deny Kayleigh was held against her will at Harlow's home on the evening of November 14 and in the early hours of November 15.
Opening the case against both men at Nottingham Crown Court, prosecutor Miranda Moore QC said a witness had seen Kayleigh being pinned down on a path by Beadman at about 3.30am on November 15 but had mistaken him for a policeman.
Miss Moore said Kayleigh, from Measham, exchanged messages with Harlow on Facebook and went willingly to his home on November 13 after her telling her parents she was staying with her best friend.
The prosecutor told jurors: ``What you are concerned with is what happened just before Kayleigh Haywood was taken by Mr Beadman off into the night, where she was raped and murdered by him.
``She had been groomed online by Luke Harlow, a man much older than her - she being just 15 and him at the time 26.
``On that night Kayleigh had been given substantial amounts of alcohol and she had been sexually touched by Luke Harlow.''
Harlow, the court heard, knew that Kayleigh was 15 after chatting to her on Facebook for around a fortnight, but later lied to the police about his knowledge of her age.
Alleging that neighbours heard screaming and three loud bangs during the period that Kayleigh was at Harlow's home, Miss Moore told the jury: ``What you have to concentrate on is what happened to her in that property.
``What happened, on any view, is that Kayleigh made her way out of that house partially-clothed.''
Kayleigh's body was discovered in thick undergrowth near a stream after Beadman had been by interviewed by police for three days and directed officers to a location on the outskirts of Ibstock.
The Crown allege that Kayleigh was raped in the Sence Valley Forest Park by Beadman after she was seen being held down by him near Harlow's home.
During her opening address, Miss Moore also told jurors: ``The prosecution say neither man has told the truth about what actually happened to Kayleigh in the house before she ran out half-naked into the night.
``She was, we say, chased by Mr Beadman and pinned to the ground.
``This was seen by somebody from their upstairs window. The prosecution case is that, at some point, far from being a drunken, compliant girl, Kayleigh became somebody that wanted to get out of that house.
``Both defendants' accounts are self-serving - they are trying to paint themselves in the best light possible in the circumstances.''
Harlow's defence to the allegation of false imprisonment, Miss Moore said, is that he ``nodded off'' and had no idea how Kayleigh came to leave his property.
Beadman, the court heard, claims to have no recollection of Kayleigh leaving the house but told police that he had killed the teenager, who died of head injuries, near a stream.
Harlow - who used the online name ``Funtimes'' - has also admitted attempting to meet two other underage girls for sexual purposes.
After Kayleigh was reported missing by her mother, and her iPhone was found smashed, Facebook messages prompted police to speak to Harlow.
The court heard Harlow was found to have a small injury near the side of his eye, while Beadman told police he had suffered facial cuts in a work-related accident.
According to Beadman's account to police, which the prosecution say is inconsistent with Kayleigh's injuries, she pushed him over and hit him in the face with a brick before he killed her.
The trial was adjourned until Friday.