Kayleigh: Film Hits A Million Views
23 July 2016, 11:32 | Updated: 23 July 2016, 11:58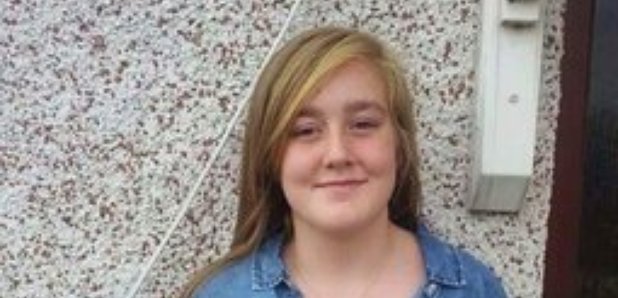 The trailer for #kayleighslovestory has already been seen by over a million people.
Stephanie Haywood and Martin Whitby hope the harrowing five-minute film, produced by Leicestershire Police with their permission, will help protect other teenagers into the future.
Schools in Leicestershire and Rutland will initially screen the film, dealing with aspects of the last fortnight of Kayleigh's life, before it is rolled out across the country.
Kayleigh, 15, was killed by landscape gardener Stephen Beadman last November after being groomed on Facebook and other social media sites for around two weeks by 28-year-old Luke Harlow.
Speaking at the launch of the film at Leicestershire Police's HQ, Kayleigh's mother Stephanie said: ''My heart aches every minute of every day.
''So does Martin's and Kyle's, the hearts of our other children and of all those who knew and loved Kayleigh.
''But we are determined that Kayleigh lives on, and not just in our hearts. When the police asked us, last December, if they could make a film about Kayleigh, we didn't hesitate to give them our total support.''
Ms Haywood said of the film, named Kayleigh's Love Story and made locally in February using a professional cast: ''It serves as a warning - to children and to parents - of the very real dangers of online grooming.
''We want every child aged 11 and upwards to see this film, both in this country and abroad.
''Because this film is our beautiful daughter's tragic legacy.''
Eddie Green, headteacher at Ashby School, where Kayleigh was a pupil, said: ''There are still staff and students struggling to deal with the enormity of this tragedy and we will continue to support all of those affected by these events.
''Across the county and indeed across the country schools are talking to students about e-safety and the need to be careful and vigilant about who you meet and communicate with online.
''What is different about this film is that it is powerful, it is emotional, it is hard-hitting, but above all it is true.
''I would encourage all schools in our county, in our region and indeed across the country to show this if they have secondary age students.''
Beadman, 29, and Harlow, both of George Avenue, Ibstock, Leicestershire, were sentenced earlier this month, with Beadman getting life in jail.