Jury Retires In Hinckley Road Explosion Trial
20 December 2018, 16:54 | Updated: 20 December 2018, 16:55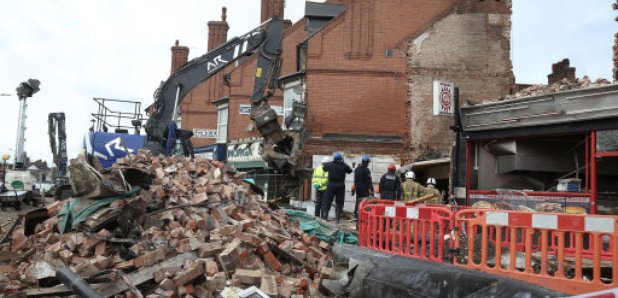 A jury trying three men accused of murdering five victims in a shop explosion in Leicester has retired to consider its verdicts.
Aram Kurd, 34, Arkan Ali, 37, and 33-year-old Hawkar Hassan all deny five counts of murder and five alternative counts of manslaughter.
Prosecutors allege the defendants waited for darkness before causing the blast, which is said to have been triggered by petrol doused in the shop basement.
Shop worker Viktorija Ijevleva, 22 Mary Ragoobeer, 46, her teenage sons Shane and Sean, and 18-year-old Leah Beth Reek, who was Shane's girlfriend, were all killed in the blast on Hinckley Road, Leicester, in February.
Ali, of Drake Close, Oldham; Hassan, of Eld Road, Coventry; and Kurd, of Hillary Place, Leicester, also deny conspiring to make a gain by pursuing a claim on an "overinflated" insurance policy in respect of a fire at the shop.
The jury at Leicester Crown Court was sent out to consider its verdicts on Thursday afternoon and will resume its deliberations on Friday.