'Joint Enterprise' Law 'Misinterpreted'
18 February 2016, 11:43 | Updated: 30 March 2016, 13:50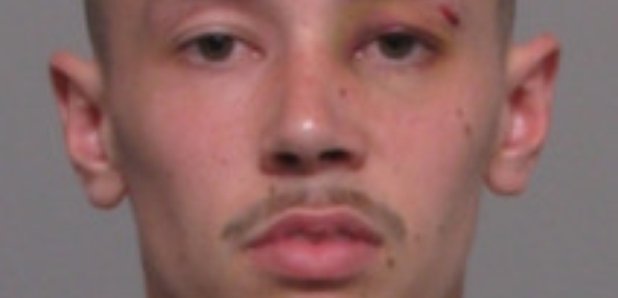 Hundreds of convictions could be challenged after a Supreme Court ruling on crimes committed by people involved in ``joint enterprises'', campaigners have said.
A panel of Supreme Court justices concluded that the law on joint enterprise - which can result in people being convicted of assault or murder even if they did not strike the blow - had been wrongly interpreted by criminal trial judges over the past 30 years.
Justices said prosecutors, judges and jurors had to take a different approach when dealing with defendants accused of being involved in joint enterprise crimes.
They said it was not right that someone should be guilty merely because they foresaw that a co-accused might commit a crime.
The panel said jurors should view ``foresight'' only as evidence to be taken into account, not as proof.
A group campaigning for a change in the law on joint enterprise said the ruling was a ``major turning point'' and said hundreds of people could be affected.
Five Supreme Court justices analysed the issue at a hearing in London in October when considering an appeal by a man who was convicted of murder after egging on a friend to stab a former policeman.
Ameen Jogee and Mohammed Hirsi, both in their 20s, were given life sentences at Nottingham Crown Court in March 2012 after being convicted of Paul Fyfe's murder.
Jurors heard that Hirsi stabbed Mr Fyfe at a house in Leicester in June 2011 while being egged on by Jogee.
A judge imposed a minimum 22-year term on Hirsi, who lived in Leicester, and a minimum of 20 years on Jogee, who was of no fixed address.
Jogee's minimum term was cut to 18 years by the Court of Appeal.
The Supreme Court has allowed Jogee's appeal against conviction but he will stay in prison while prosecutors decide whether he should be retried.
Campaign group Jengba (Joint Enterprise Not Guilty by Association) hailed the ruling.
``This is a major turning point in British justice,'' said Jengba campaigner Deborah Madden.
``The joint enterprise rule has been used to get mass convictions without evidence.
``It has caused devastation for families.''
She added: ``We know of 650 people who we think will be affected by the ruling - and we don't know everyone.''
Jogee's solicitor, Sandeep Kaushal, said he also thought that around 600 cases could be affected.
He said Jogee could be retried for murder or sentenced on the lesser charge of manslaughter.
``We are glad our arguments on the law were accepted,'' added Mr Kaushal, a director of Defence Law, which is based in Leicester.
``It is vital that errors created by joint enterprise should be corrected.''
Jogee's mother, Rachel Whitehead, who lives in Leicester, said: ``I am so pleased that the law has finally changed. I am just looking forward to seeing him return.''
She added: ``I have great sympathy for Mr Fyfe's family. Of course I do. I always have. But justice should be done.''