Jail For Leicester Man Who Lied About Rape
30 January 2019, 16:36 | Updated: 30 January 2019, 16:39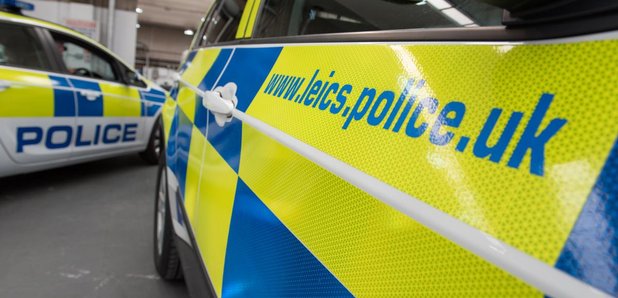 Jack Grummett, 21, appeared at Leicester Crown Court yesterday (Tuesday 29 January) where he admitted to perverting the course of justice.
He further admitted a second count of perverting the course of justice, one count of harassment and a Section 49 of the Regulation of Investigatory Powers Act 2000 offence.
At an earlier hearing Grummett pleaded guilty to one count of fraud and one count of perverting the course of justice.
Yesterday he was sentenced to 30 months imprisonment.
On 3 February last year, Grummett, of High Street, Coalville, reported to police that he'd been raped at an address in Leicestershire after hearing someone knocking on the door in the early hours of the morning.
He claimed he'd been threatened at knifepoint by someone who forced his way into the property and sexually assaulted him before leaving.
Grummett gave the name of his alleged attacker and officers were quickly able to rule him out as his alibi firmly placed him out of the county at the time the alleged offence took place.
Detective Sergeant Dave Wadsworth from Coalville's Neighbourhood Investigation team, said: "Grummett fabricated a false allegation of rape in an attempt to discredit and ruin another person's life and thought nothing of the serious implications his report would have on his alleged attacker.
"Following Grummett's allegation a full and thorough investigation was carried out which culminated in the suspect being ruled out of all enquiries.
"As our investigation progressed it became apparent that Grummett had lied and a decision was reached to charge him with perverting the course of justice."
Grummett also made a number of reports to police alleging that he'd received threatening phone messages from an unknown mobile phone number. From enquiries carried out officers believed the mobile phones may have belonged to Grummett.
In July last year he made a further allegation to police when he told officers he'd been sent, via a social media platform, a video showing someone he knew being abused at knifepoint. In this particular instance officers determined the report to be false.
In August 2018 Grummett defrauded a man when he withdrew a large sum of money out of his bank account over a period of a month. Grummett reported the theft laying the blame on someone else. He then changed his story telling police he was being blackmailed.
Grummett was given an indefinite restraining order and a criminal behaviour order for five years preventing him from contacting police or emergency services if not a genuine emergency.
He was also ordered to pay £12,770 victim compensation.