Hinckley: Man And Two Children Found Dead
3 November 2016, 07:16 | Updated: 3 November 2016, 07:28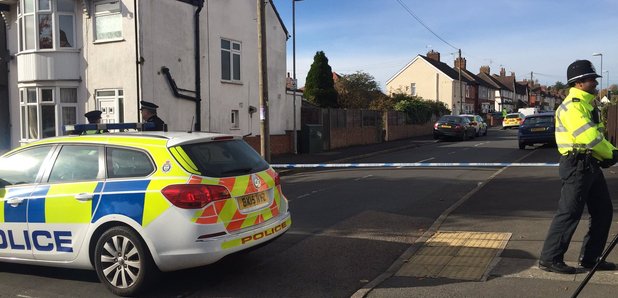 Special school assembly and candle lit vigil in Hinckley, Leicetershire after a dad and his two sons were found dead at their house.
A school in Leicestershire will be holding a special assembly this morning after two pupils were found dead at a house in Hinckley yesterday.
11-year-old Adam Stokes and his younger brother Matthew, aged 5, were found with their dad David in Welwyn Road.
St Mary's Primary say they'll have counsellors to help the boys' classmates.
A candle lit vigil will be held tonight.
Reported Disturbance
Police Officers were called to a house in Welwyn Road at around 9.30pm on Tuesday in response to calls from residents who had reported hearing a disturbance.
Negotiators and other specialist officers were sent to the scene where contact was made with a man and a woman in the house.
VIDEO: @leicspolice say a man & 2 children were found deceased at a house in Welwyn Road #Hinckley #CapitalReports pic.twitter.com/wdJAe638s9

— CapitalEastMids News (@CapitalEMNews) November 2, 2016
In the early hours of this morning the mum, Sally Stokes, who was injured, was taken to hospital where she remains in a stable condition.
Officers gained access to the house and a man, David Stokes, was found in the property but was pronounced dead at the scene.
During a search of the house, the bodies of two children, Adam and Matthew, were also found.
It is not yet known what caused the deaths. Officers say they're not looking for anyone else.
Detective Chief Supt David Sandall, Head of Leicestershire Police's Crime and Intelligence Directorate spoke to Capital at the scene: