Health Secretary Calls For Review After Leicester Doctor Struck Off
6 February 2018, 18:20 | Updated: 6 February 2018, 18:36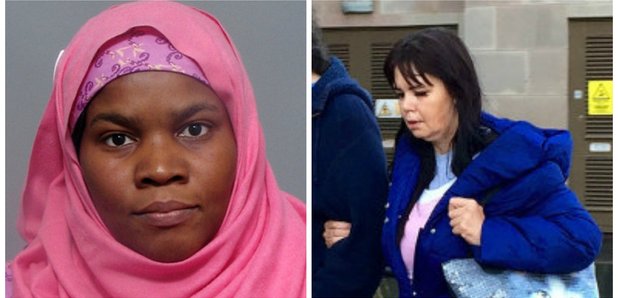 After a case involving a Doctor in Leicester, the health secretary's ordered a rapid review into the difference between gross negligence manslaughter and human error in the NHS.
Dr Hadiza Bawa-Garba was found guilty over the death of six-year-old Jack Adcock at Leicester Royal Infermary and was struck off.

But many doctors are angry about how she was treated - saying issues like under -staffing and it failures were ignored.
Jeremy Hunt has ordered an urgent review to ensure clarity about "where the line is drawn" between gross negligence manslaughter and "ordinary human error" for healthcare workers.
The Health Secretary told the Commons there were concerns in the medical profession that "we may not be giving a voice" to doctors and other clinicians who want the "freedom to be able to learn from mistakes".
MPs heard Professor Sir Norman Williams, Mr Hunt's senior clinical adviser and former president of the Royal College of Surgeons, would conduct the "rapid review" into the application of gross negligence manslaughter in healthcare.
The report is expected to be with Mr Hunt before the end of April this year.
Announcing the review to MPs, Mr Hunt said "huge concern" has been caused by the case of Dr Hadiza Bawa-Garba, who was given a suspended jail sentence after being found guilty of gross negligence manslaughter over the death of Jack Adcock, from Glen Parva, Leicestershire.
The six-year-old, who had Down's syndrome and a known heart condition, died at Leicester Royal Infirmary in 2011 after he developed sepsis.
The prosecution argued during the trial that Jack died after a series of failings by medical staff, including Dr Bawa-Garba's "failure to discharge her duty" as the responsible doctor.
But it also claimed staff shortages meant Dr Bawa-Garba was forced to undertake the roles of three or four doctors, and a subsequent investigation at Leicester Royal Infirmary confirmed serious systemic failings at the hospital.
Speaking in the Commons, Mr Hunt said: "Working with senior lawyers, Sir Norman will review how we ensure the vital role of reflective learning, openness and transparency is protected so that mistakes are learnt from and not covered up, how we ensure there is clarity about where the line is drawn between gross negligence manslaughter and ordinary human error in medical practice so that doctors and other health professionals know where they stand with respect to criminal liability or professional misconduct, and any lessons that need to be learnt by the General Medical Council and other professional regulators."
Earlier in the same questions session, Labour accused the Government of plunging the NHS into the "biggest financial squeeze in its history".
Shadow health and social care secretary Jon Ashworth said: "Integration of health and social care needs more funding and yet the NHS is going through the biggest financial squeeze in its history and social care has been cut by billions since 2010.
"The minister a few moments ago said the funding is adequate but if funding is adequate why then are delayed discharges of care up 50% since 2010?
"If funding is adequate across health and social care why did NHS England on Friday say for the rest of this year the A&E target has effectively been abandoned?"
Health and social care minister Caroline Dinenage said an extra £2 billion funding had been made available to local authorities in the short-term, adding: "In the medium-term we need to make sure that best practice is observed across all local authorities and NHS trusts and of course in the long-term we will be coming forward with a green paper on social care later on this year."
Dr Chaand Nagpaul, chairman of council at the British Medical Association (BMA), added: "It's vitally important that doctors' personal reflections - which encourage openness and improvement through reflection and learning - are protected.
"While the BMA has received important assurances from the GMC in relation to the use of reflective learning, further clarity around how reflections can be protected will be welcomed by doctors.
"We also need greater clarity on the line between gross negligence manslaughter and human error in medicine.
"There is concern that a growing number of prosecutions of doctors for gross negligence manslaughter results in doctors becoming more cautious. This makes it more likely that they will practise defensive medicine, which is not in the interests of patients.
"While this review is important, especially in examining lessons learnt by the General Medical Council, it's equally important that the Government acknowledges and addresses the system-wide pressures NHS staff work under and which compromise the delivery of high-quality, safe patient care.
"Doctors want to provide the best possible care for each patient and many believe the greatest system risk to patient safety is an under-resourced and understaffed NHS, in which services and staff are stretched too thinly."
Nursing and Midwifery Council chief executive and registrar, Jackie Smith, said: "Nurses and midwives do an extremely challenging job in often very difficult circumstances and mistakes can happen.
"While charges of gross negligence manslaughter among healthcare professionals are very rare, there must be a public discussion about how the health and care sector can ensure an open and transparent culture in which individuals and organisations can learn from their mistakes
"We'll continue to work with the General Medical Council and others to look at how gross negligence manslaughter cases are handled within the health and care sector and to ensure that healthcare professionals have the right support in place to raise concerns."