Guilty Of Holding Kayleigh Haywood Prisoner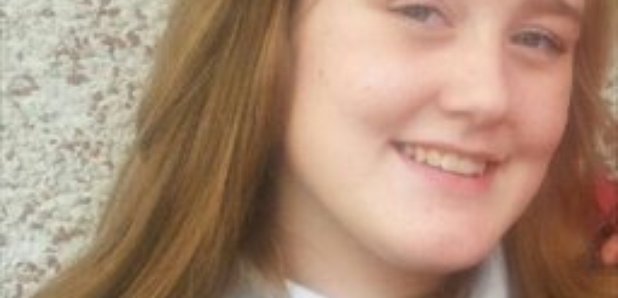 A sexual predator who groomed murdered teenager Kayleigh Haywood on Facebook has been found guilty of holding her captive at his home.
Luke Harlow was convicted of falsely imprisoning Kayleigh by a jury at Nottingham Crown Court a day after the 15-year-old's killer, Stephen Beadman, was found guilty of the same charge.
Beadman, who had previously admitted rape and murder and faces life imprisonment, will be sentenced alongside Harlow on Friday.
Neighbours Harlow and Beadman, aged 28 and 29 and both of George Avenue, Ibstock, Leicestershire, had denied falsely imprisoning Kayleigh during a six-hour period before she was raped and killed on farmland last November.
Harlow, standing in the dock with his arms folded, muttered to himself and stared at the jury after being found guilty.
A woman believed to be his sister walked out of the courtroom immediately after the majority 10-1 guilty verdict, telling Harlow: ``We will fight this Luke, I mean it.''
Harlow, a former media studies student and warehouse worker, admitted grooming Kayleigh and two offences of sexual activity with a child before the start of his two-week trial.
Kayleigh's parents have also issued the following statement:
"We cannot begin to find the words to describe how we feel or how we continue to get through each minute of every day.
We lost our beautiful, precious little girl Kayleigh who we will never see again. We miss Kayleigh every minute of every day, as do her brothers and sister.
We are all heartbroken and devastated, our hearts have been torn apart. We ask ourselves every day, why? Why Kayleigh? Why did this happen to our beautiful daughter?
Today we have got justice for our beautiful daughter. But that doesn't change anything for us. We have to live with this heartache forever. The public have been and continue to be a great support and comfort to us, and we want to thank each and every one of you. Thank you.
We would like to say thank you to the Crown Prosecution Service and prosecution counsel for all the endless hours of work they have put in by bringing these two people to justice. Without them there would be no justice or punishment for the two people who so heartlessly took away our beautiful daughter Kayleigh. Thank you.
But our biggest thank you has to go to the Leicestershire Police force. Without them we would never have got through this.
They worked so hard and tirelessly day after day, night after night to find our daughter, a task we know no officer relished, and they were with us every step of the way, giving us the strength and support that we so desperately needed at the saddest time in our lives. Just saying thank you to them all will never seem enough.
But thank you each and every one of you. We thank you from the bottom of our hearts. Thank you."
Leicestershire and Rutland Local Safeguarding Children Board have told Capital that there will now be a serious case review.
Paul Burnett, independent chair of the Leicestershire and Rutland Local Safeguarding Children Board, said: "It's tragic that a young person with their whole life ahead of them is no longer with us and first and foremost, my thoughts remain with Kayleigh's family.

"Following a case of this nature, the next step is to carry out a serious case review, which is underway and will be looking carefully to see if any lessons can be learned and action taken."