Get In:volved In Nottingham Increases School Attendance
14 January 2016, 10:33 | Updated: 30 March 2016, 13:50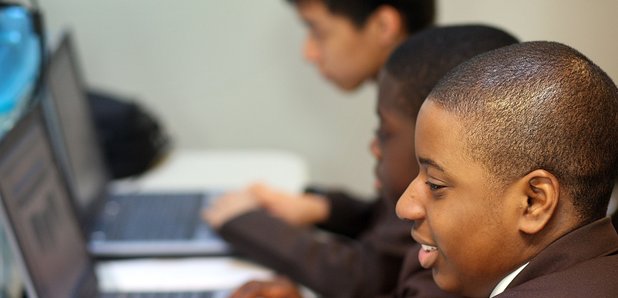 School pupils in Nottingham have increased the number of extra days they've attended class by almost 6,000, as part of a Capital FM campaign.
For the second year, our Get In:volved project has seen more children in school for 5,727 extra days in the autumn term. A 1% increase on the year before, where 5,661 extra days were recorded.
Pupils from eight secondary schools in the city were competing against each other to win their way into an exclusive music concert with Professor Green.
Classes with the best overall attendance from eight schools will watch the special VIP performance at a secret location in Nottingham on Thursday 14 January.
Cllr Sam Webster, Portfolio Holder for Schools at Nottingham City Council, said: "I'm proud of the way pupils have risen to the challenge: they've improved their attendance and they've won their place at this exclusive concert. This is the result of the collective hard work of pupils and their parents, teachers, head teachers and school attendance officers – they're all committed to ensuring that pupils are going to school every day and making the most of their education in Nottingham.
"We're pleased that an international musician like Professor Green has agreed to front this for us. He's a fantastic role model for young people who really relate to him. He's spoken openly about the challenges he faced when he was younger and wishes he'd made more of his opportunities at school. I think this is a powerful message to send to pupils."
Cllr Webster added: "I'm pleased that these schools have seen an improvement in attendance. It is crucial that we improve school attendance in Nottingham so the better rates must be sustained. Ultimately, we want children to be in school so that they can achieve their full potential. Missing 17 days of school a year has been proved to be the difference between getting one higher grade at GCSE level – and that is crucial for our young people."
7,500 pupils at Nottingham: Bulwell Academy, Oakwood Academy, Bluecoat Academy, Bluecoat Beechdale, Farnborough Academy, Top Valley Academy, Nottingham Girls' Academy and Djanogly City Academy took part in the approach to tackling truancy.
These girls at Nottingham Girls Academy told Capital what it was like to take part:
After getting recognition from Education Secretary and Loughborough MP Nicky Morgan last year, Nottingham MP Graham Allen, whose own constituency faces issues like deprivation, has told us projects like this need to be rolled out to other parts of the East Midlands and the rest of the country to improve standards.