Gay Nottinghamshire Clergyman Wins Right To Appeal Employment Tribunal
15 March 2016, 11:16 | Updated: 30 March 2016, 13:50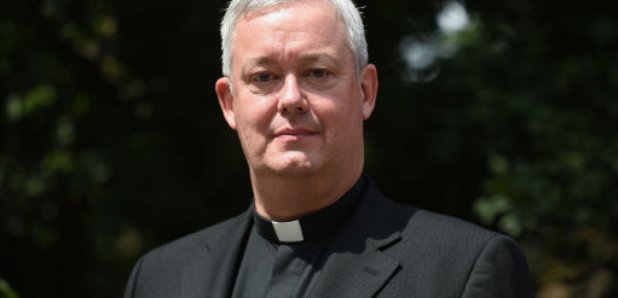 A gay clergyman in Nottinghamshire who lost an employment tribunal against the Church of England has been given the right to appeal.
Canon Jeremy Pemberton was prevented from taking up a post as a hospital chaplain in Nottinghamshire after marrying his partner, Laurence Cunnington.
Last year an employment tribunal found that Canon Pemberton was not discriminated against, but he has said a hearing to review the decision will now take place.
He tweeted: ``My application to appeal against the ET judgement has been accepted #justiceforjeremy''.
Canon Pemberton, who had his permission to officiate revoked after marrying his partner in April 2014, had alleged that the Church of England's stance on same-sex marriage breached the 2010 Equality Act.
The decision not to issue a licence meant Canon Pemberton was unable to take up a post as a bereavement manager for the Nottinghamshire-based Sherwood Forest Hospitals NHS Trust.
But in a 58-page ruling issued last November, the employment tribunal ruled in favour of the Church of England and also dismissed a claim by Canon Pemberton of harassment against the former acting Bishop of Southwell and Nottingham, the Rt Revd Richard Inwood.