Froch Retires
14 July 2015, 06:11 | Updated: 30 March 2016, 13:50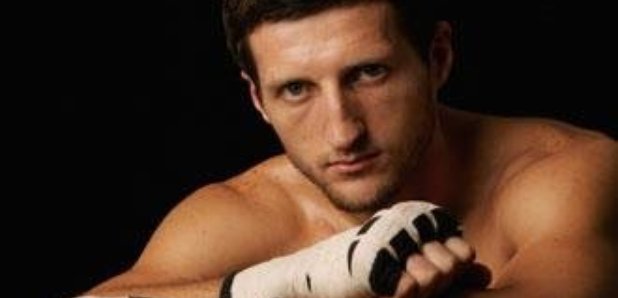 After 35 fights and 33 wins, Nottingham boxer Carl Froch retires.
At the age of 38, the four-time world champion says he has nothing left to prove and that his legacy speaks for itself.
Froch won the WBC super middleweight title twice, as well as the IBF and WBA belts.
His final fight was his most memorable, defeating arch-rival George Groves in a rematch in front of 80,000 at Wembley Stadium.
Nicknamed the Cobra, Carl will become a TV commentator.
Incredibly Proud
'I'm incredibly proud of what I have achieved in boxing but now is the right moment to hang up my gloves.
'I have nothing left to prove and my legacy speaks for itself.'
Groves: I'd Love To Be Friends
Gorge Groves and Froch didn't hide their dislike for each other in the build-up to their two big fights.
Groves said:
'There have been some great wars, some great fights to watch. He's always entertaining for the casual fan because he's happy to take a punch to land a punch.''
And Groves, who has won two straight bouts since his second loss to Froch in May last year, said he hoped the pair could put their differences aside:
'I'd love that (to be friends) because then he'd stop digging me out and lying about me when I'm fighting'
'We don't need to be friends of course: I've got friends. But there's a rivalry when you're going to box and now that he's no longer a fighter that rivalry isn't there.'