Four Men Jailed For Three Leicester Knife Attacks
3 October 2015, 06:31 | Updated: 30 March 2016, 13:50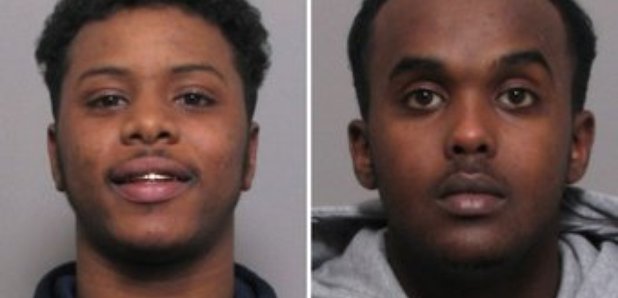 Four men have been jailed for their part in a series of attacks on three people in Leicester.
One man was stabbed and a friend assaulted last summer. The 37-year-old man was attacked by Ahmed Samankar and Abdifatah Gulaid in Gedding Road, Leicester. He suffered stab wounds to his legs and arms. A woman who was with him at the time was assaulted and sustained minor injuries.
Another man was attacked with a knife in March. This time, while Ahmed Samankar was on bail for the previous attack, he arranged to meet a 27-year-old man and attacked him with a knife in Kashmir Road.
The group also tried to threaten one victim with a knife at his home, to get him to withdraw his statement to police.
Ahmed Samankar, Abdifatah Gulaid, Mohammed Samankar and Saeed Ali appeared at Leicester Crown Court on Friday (2nd October) where they were sentenced to a total of nine years and two months. The gang are aged between 19 and 23 and from Liverpool and Leicester.
Victims Left 'Significantly Traumatised'
Detective Sergeant Dave Speight, who led the investigation, said: "Both of the victims in these incidents were left significantly traumatised by what happened to them. It was not easy for them to relive the details of the attacks, however throughout our investigation they have remained committed to helping us bring those responsible to justice. Hopefully now the sentences have been passed they can move on with their lives.
"Incidents such as these can have huge impacts on local communities. I hope our dedication to bringing these offenders to justice sends out a clear message to these communities that we are committed to making Leicester, Leicestershire and Rutland a safe place to live and we will work with these communities to help bring offenders to justice."