Foreign Office Meeting Over Derby Woman In Malaysia Jail For Naked Pics
11 June 2015, 16:11 | Updated: 30 March 2016, 13:50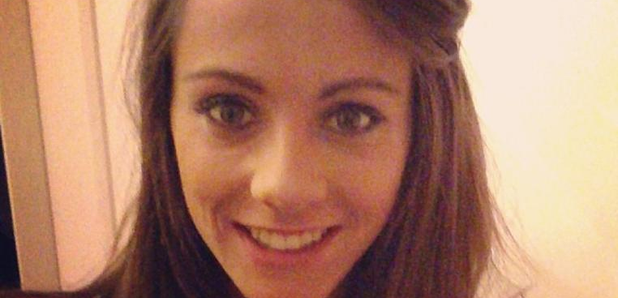 A Derbyshire MP says she's held an emergency meeting to talk about what can be done to help a Derby woman arrested for posing naked in Malaysia.
23-year-old Eleanor Hawkins is in prison and facing a sentence of up to three months in jail for pictures showing her naked on a mountain considered sacred by local people.
The Foreign Office say they are supporting Eleanor and her family.

Her father says she knows what she's done was stupid and disrespectful.
<div class="ab-player" data-boourl="//audioboom.com/boos/3272488-mp-maggie-throup-speaks-to-capital-after-derby-woman-eleanor-hawkins-is-arrested-in-malaysia/embed/v3?eid=AQAAAEDJeVUo7zEA" data-boowidth="100%" data-maxheight="150" data-iframestyle="background-color:transparent; display:block; min-width:300px; max-width:700px;" style="background-color:transparent;"><a href="https://audioboom.com/boos/3272488-mp-maggie-throup-speaks-to-capital-after-derby-woman-eleanor-hawkins-is-arrested-in-malaysia">listen to &#x2018;MP Maggie Throup speaks to Capital after Derby woman Eleanor Hawkins is arrested in Malaysia&#x2019; on audioBoom</a></div><script type="text/javascript">(function() { var po = document.createElement("script"); po.type = "text/javascript"; po.async = true; po.src = "https://d15mj6e6qmt1na.cloudfront.net/cdn/embed.js"; var s = document.getElementsByTagName("script")[0]; s.parentNode.insertBefore(po, s); })();</script>
Erewash MP Maggie Throup told Capital:

"I have today met with the Foreign Office Minister Hugo Swire and Consular Officials to discuss the case of my constituent Eleanor Hawkins.

"I have been reassured that the Foreign and Commonwealth Office is doing everything possible to support Eleanor and her family and is hopeful of an early resolution to this matter.

"I remain in contact with the Minister and Officials at the FCO, and will take further appropriate action as the situation develops.

"I would like to make a direct request to the media to respect the privacy of Eleanor's family at this very difficult time."