Family Back Public Inquiry Calls After Derbyshire Mum's Death
26 October 2015, 15:30 | Updated: 30 March 2016, 13:50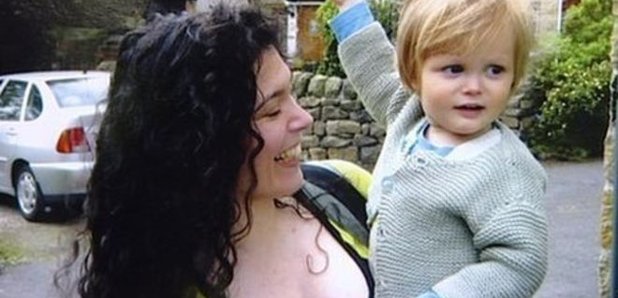 The family of a Derbyshire mum and her young son, killed by her ex-partner, are calling for a public inquiry into how domestic abuse victims are protected.
Rachael Slack and 23-month old Auden died in 2010 in Holbrook at the hands of Andrew Cairns who then killed himself.

Rachael and her neighbour had told police about threats being made - and after an internal review by the police watchdog - they've admitted there were failures by police.

An IPCC report produced three months after the deaths found no officers had breached professional standards in their contact with those involved.

But, an inquest held in 2013 later ruled that Ms Slack and her son were unlawfully killed, and that their deaths were "more than minimally'' contributed to by failures by police.

The inquest jury found that Ms Slack's death was contributed to by a failure to tell her just how much risk she was under from Cairns, while her son's death followed a failure to discuss adequate steps to address risk.

A newly published review of the first IPCC inquiry found no reason to overturn its finding that officers had no case to answer, but was critical of the earlier investigation's lack of accuracy and its three-month time-span.

The internal review - carried out in light of the inquest's findings - stated that the original investigation had provided a general overview of events but missed "several key areas'' due to insufficient gathering of material.

The IPCC review stated: "The conclusions of the investigation demonstrated an inadequate level of critical analysis of police actions and a tendency to accept staff and officer accounts, rationales and a superficial assessment.''

It emerged after the deaths that Ms Slack had informed police that Cairns had threatened to kill her, while his neighbour had separately reported a threat to "grab'' Auden.

Cairns was arrested, but released on bail after an assessment by a doctor.
Family Statement: Frustrating And Painful Five-Year Wait
In a statement released through national domestic violence charity Refuge, Hayden and Melony Slack, Ms Slack's brother and sister-in-law, said: "Our family has had a challenging, frustrating and painful five-year wait for the publication of this IPCC review.

"We were offended both by the brevity of the original report and the speed at which it was produced.

"It is regrettable that the information in the review published today by the IPCC was not available to the coroner before the inquest or the Derbyshire Safeguarding Children's Board when compiling the Serious Case Review.

"Too many times government institutions announce that 'lessons have been learned' following tragedies similar to ours.

"We believe that these lessons must lead to significant, positive change to ensure other women and children just like Rachael and Auden do not lose their lives due to avoidable failings.

"We support Refuge's call for a public inquiry into how state agencies respond to incidents of domestic violence.''
Refuge This Case Is "Not A One Off"
Refuge chief executive Sandra Horley said: "It is absolutely inexcusable that the initial IPCC investigation was so poorly resourced, handled and executed.

"Half a decade has passed since this tragedy, yet the reality is that Rachael and Auden's case is not a one-off.

"Every week, two women are killed by a current or former partner. In many of these cases, women and children are let down by the police and other statutory state agencies.
"That is why Refuge is calling on the Government to open a public inquiry into the police and state response to domestic violence. We need to discover the truth about what is going wrong.''