Ex-Nottinghamshire Detective Wrongly Convicted Of Rape Wins High Court Battle
29 July 2016, 17:29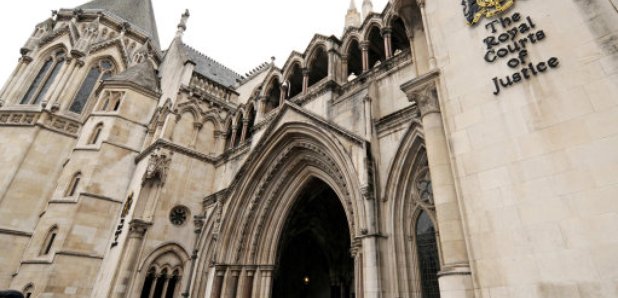 A former detective sergeant wrongly convicted of rape has won a High Court battle over his dismissal from the Nottinghamshire police force.
A senior judge said the case of Trevor Gray was ``a long and rather troubling story'' and criticised the ``sub-standard decisions'' taken during police disciplinary proceedings.
Mr Justice Coulson, sitting in London, said he would be ``unhappy'' if those decisions were used to justify Mr Gray's dismissal from the police.
Mr Gray was jailed for eight years in May 2012 for sexual assault and rape. His wife traced a witness who gave evidence that led to his conviction being quashed by the Court of Appeal in 2013, and to him being acquitted of all charges at a retrial in March 2014.
A special disciplinary case hearing in September 2012 led to Mr Gray being dismissed from the force for gross misconduct.
The Police Appeals Tribunal (PAT) allowed Mr Gray's appeal against that decision in April 2014, following his retrial and acquittal.
But a few days after his reinstatement - without any warning - fresh misconduct proceedings were launched against him, and in August 2014 he was dismissed from the police a second time.
Mr Gray's appeal against his second dismissal was refused by PAT in May 2015.
But on Friday Mr Justice Coulson granted Mr Gray's application for judicial review and said the April 2014 decision in his favour should have been ``the final decision'', and there should have been no further misconduct proceedings.
The judge said: ``The disciplinary proceedings were based on an alleged anal rape and two other serious sexual offences. The claimant had been acquitted of all those offences.
``What else was there to form the basis of a further set of misconduct proceedings?''
The judge refused Nottinghamshire Police permission to appeal against his decision, but Mr Gray's reinstatement will have to wait while they consider asking the Court of Appeal itself to hear the case.
Mr Gray, who had 25 years' experience with the force, and his wife Alison said in a statement: ``We are elated and relieved that our case has finally been determined at the highest level of the judiciary.
``This living nightmare is now in its fifth year and despite today's ruling, the ongoing pain and distress that these unlawfully imposed disciplinary measures have caused have scarred us for the rest of our lives.''
Rebian Solicitors, representing Mr Gray, welcomed the court's ruling that his dismissal was unlawful.
Ian Townsend, a partner with Rebian, said: ``This decision upholds an important legal principle that a police officer cannot be subject to disciplinary proceedings in relation to allegations for which he has previously been disciplined.
``In this instance the Court provided a clear statement that the actions of the Nottinghamshire Police in dismissing Mr Gray both were unlawful and distasteful.''