EU ELEX RESULTS - East Midlands
26 May 2019, 22:00 | Updated: 27 May 2019, 01:35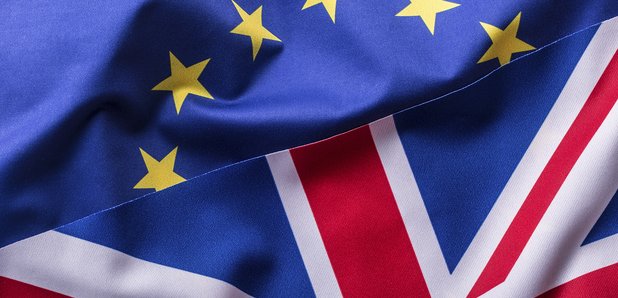 Here are the 5 MEPs representing the East Midlands in the European Union...
BREXIT PARTY:
Annunziata Rees-Mogg (seat 1)
Jonathan Bullock (2)
Matthew Patten (5)
LIB DEMS:
Bill Newton Dunn (3)
LABOUR:
Rory Palmer (4)
#euelections2019

HERE ARE YOUR #EastMidlands MEPs:

Seat 1: Annunziata Rees-Mogg @brexitparty_uk
Seat 2: Jonathan Bullock @brexitparty_uk
Seat 3: Bill Newton Dunn @LibDems
Seat 4: Rory Palmer @UKLabour
Seat 5: Matthew Patten @brexitparty_uk pic.twitter.com/HVBi5MidyT

— Capital East Mids News (@CapitalEMNews) May 26, 2019
Jacob Rees-Mogg's sister has landed the top spot in the East Midlands representing The Brexit Party. She spoke to Capital Reports Josh Giltrap after being elected:
WATCH: "I will be going into Brussels and fighting for the East Midlands" @zatzi talks to @JoshGiltrap after being elected as a @brexitparty_uk MEP for the region in the #EUelections2019 #CapitalReports pic.twitter.com/TY78c16ny3

— Capital East Mids News (@CapitalEMNews) May 26, 2019
The Brexit Party's main opposition are the Liberal Democrats with Bill Newton Dunn elected as MEP in the third seat. He spoke to Capital at the East Midlands count:
WATCH @brexitparty_uk's opposition @LibDems Bill Newton Dunn MEP who told #CapitalReports @JoshGiltrap inside Europe "we can be makers of rules rather than take them" #EUelections2019 pic.twitter.com/VXJvmtWowC

— Capital East Mids News (@CapitalEMNews) May 27, 2019
Turnout in the region at 34.9% slightly up from 33.2% in 2014. The Tories lost both their seats leaving them with no representation in Brussels.
DERBY: Brexit Party leads the way with 18,075 votes, followed by Lib Dems with 10,562.
LEICESTER: Labour lead with 33,449 votes followed by The Brexit Party with 11,467.
NOTTINGHAM: Labour lead with 18,194 votes followed by The Brexit Party with 15,798
#Nottingham's voted for @UKLabour in the #euelections2019 with 18,194 votes, followed by@TheBrexitPartly with 15,798.#Leicester also voted for @UKLabour with 33,449 of the votes with @brexitparty_uk second

While in #Derby @brexitparty_uk lead with 18,075 with LibDems 2nd pic.twitter.com/mUCmrYGaCr

— Capital East Mids News (@CapitalEMNews) May 26, 2019