EU Elections: Who Are Our Candidates?
26 April 2019, 07:00 | Updated: 15 May 2019, 14:11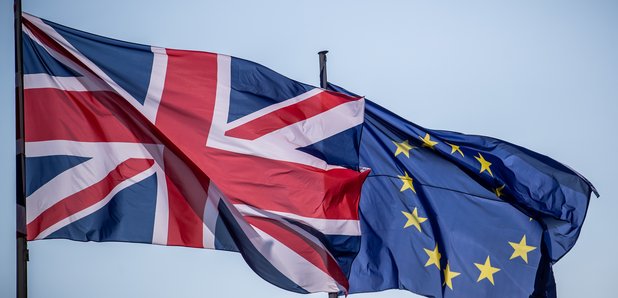 There are 7 main parties in the upcoming EU Elections with 5 seats in the East Midlands up for grabs.
There are 35 candidates from the main seven parties being put forward to represent the region. There will also be six Independent candidates.
When people go to the polls, it will only have the parties on the ballot paper for people to vote for NOT the person.
Based on the % of votes each party gets that will determine how many seats they have attained.
Once the votes are through the Party Chair will choose which candidates get a seat.
Here are the party candidates:
CHANGE:
Kate Godfrey
Joan Laplana
Narinder Sharma
Pankajhumar Gulab
Emma-Jane Manley
CONSERVATIVE & UNIONIST PARTY:
Emma McClarkin
Rupert Matthews
Tony Harper
Brendan Clarke-Smith
Thomas Randall
GREEN:
Kat Boettge
Gerhard Lohmann-Bond
Liam McLelland
Daniel Wimberley
Simon Tooke
INDEPENDENT NETWORK
Nick Byatt
Marianne Overton
Daniel Simpson
Pearl Clarke
Nikki Dillon
LABOUR:
Rory Palmer
Leonie Mathers
Tony Tinley
Nicolle Ndiweni
Gary Godden
LIBERAL DEMOCRATS:
Bill Newton Dunn
Michael Mullaney
Lucy Care
Suzanna Austin
Caroline Kenyon
THE BREXIT PARTY:
Annunziata Rees-Mogg
Jonathan Bullock
Matthew Patten
Tracy Knowles
Anna Bailey
UKIP:
Alan Graves Snr
Marietta King
Anil Bhatti
Fran Loi
John Evans
INDEPENDENTS
Simon Rood