Electrification Of The Midland Mainline Is Re-Started
30 September 2015, 18:09 | Updated: 30 March 2016, 13:50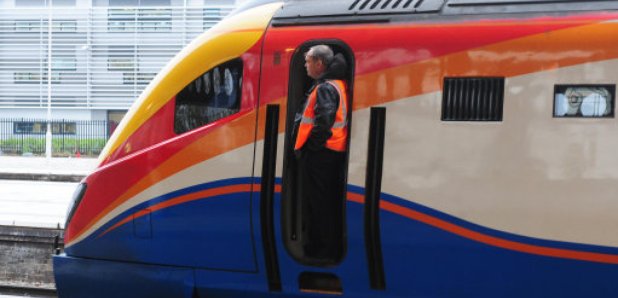 The electrification of the Midland Mainline will now go ahead after being stopped in June.
Ministers 'paused' the plans just after the general election and were accused of hiding the plans to stop it from the public ahead of the voting.
The government blamed Network Rail for the delay after it found the plans were going to overrun and be over budget.
Labour accused the Government of incompetence and claimed the delays had led to construction job losses.
But, Transport Secretary and Derbyshire MP Patrick McLoughlin has now ordered the work to restart after a review by Network Rail.
He said: "Connecting up the great cities of the North is at the heart of our plan to build a Northern Powerhouse. This Government will see the job through and build a better, faster and more reliable railway for passengers in the North and Midlands.''

Sir Peter claimed the decision to delay the project had given Network Rail "the space to develop a better plan for passengers''.

Shadow transport secretary and Nottingham MP Lilian Greenwood said ministers have been forced to change course after an "outcry'' from passengers.

She said: "We warned ministers for months that these projects were at risk, but they cynically waited until after the election to withdraw support.''

Anna Soubry, MP for Broxtowe told Capital: "I am absolutely delighted that we are now back on track. Now the review has finished, we can look forward to the electrification of Midland Mainline".
Erewash MP Maggie Throup spoke to Capital this afternoon:
East Midlands Trains also told Capital they are pleased the plan is moving again:
Jake Kelly, Managing Director of East Midlands Trains said: "We welcome the news that the Midland Mainline electrification scheme is to be restarted and that work will now recommence.

"There remains an urgent need for more capacity, new rolling stock and faster journey times on our network and these are big priorities for our customers and the communities we serve.

"We look forward to working with the Department for Transport and Network Rail to secure these important benefits for our customers."
Scott Knowles, Chief Executive of East Midlands Chamber, said: "While the decision to 'un-pause' the electrification of the Midland Main Line is extremely welcome news, the Chamber is still disappointed that it will now not be fully completed until 2023, which is, in effect, a four-year delay in the project.
"The electrification of the Midlands Main Line is critical to the delivery of a modern, cost effective and reliable transport system serving the economy of the East Midlands and its central importance is highlighted by the unified approach taken by business, political and local authority leaders in campaigning to get electrification back on track.
"Today's decision does provide the certainty which will enable businesses to plan ahead. It's now crucial that this scheme is delivered as planned, with no further delays."