East Mids Heatwave 2016
19 July 2016, 06:14 | Updated: 19 July 2016, 06:29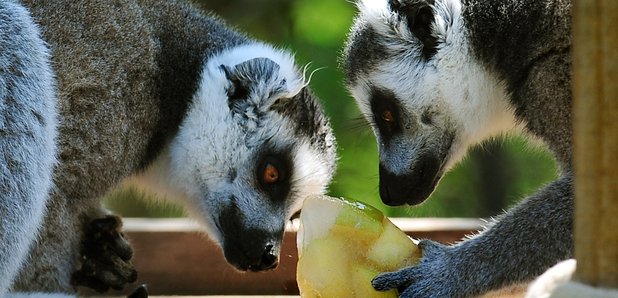 It's going to be hotter in the East Midlands than Mauritius and the Dominican Republic!
Forecasters are predicting highs of between 33 and 34 degrees!
After the heat comes the rain though, with a yellow weather warning for flash flooding tonight into tomorrow.
Alex Burkhill from the Met Office has told Capital Britain could see these weather patterns more in the future, so hot days followed by heavy rain.
The Meteorologist says researchers are already studying our seasons:
'It's important that it's looked into because things like this could become more common in the next few decades.'
Shorts At Work?
The TUC group of unions want staff to be able to ditch jackets and ties for vest tops and shorts.
They also reckon employees should be given regular breaks and given cool drinks.
Chilled Animals
Animals at Twycross Zoo in Leicestershrie are going to be kept cool with sprinklers and frozen food.
Keeper Tony Dobbs has told Capital the Snow Leopards are the one's they need to watch:
'We have to keep a closer eye on them because they really aren't fond of this kind of heat.
'They can go inside, they can stay in the shade. We give them ice blocks and sprinklers.'