East Mids Ambulance Could 'Work Closely' With The Service In West
7 April 2016, 15:25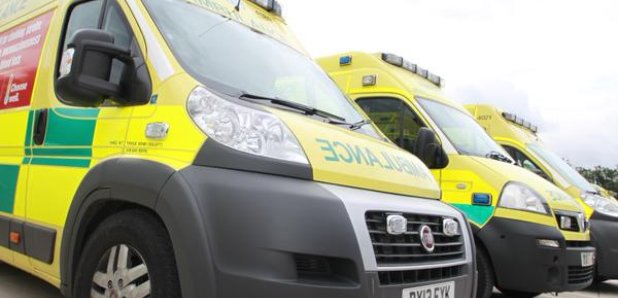 The East Midlands Ambulance Service ended the tax year in debt
The largest ambulance trust in the world could be created in the Midlands - if East and West combine.
Capital's been told the two have been talking about working more closely together.
If it were to go ahead the service would serve more than 10 million people
The trust in the East has been troubled, ending the last tax year this month £12 million in debt.
It also has some of the worst response times in the country.
The trust says it has asked whether West Midlands' chief exec could take over the leadership here.
But it insists other options are being discussed to improve it.
Pauline Tagg, Chairman of East Midlands Ambulance Service said:
"Since the departure of Sue Noyes in March, I have been having discussions with NHS Improvement to explore opportunities to strengthen our leadership arrangements. This will allow us to support the existing team to deliver improved performance, quality and better manage our resources; not a merger with another trust.
"One of these options has involved talking with West Midlands Ambulance Service about the possibility of their Chief Executive, Dr Anthony Marsh, working with EMAS to support us with these challenges.
"This option, and others, are still being explored and discussions have not yet come to a conclusion. It would therefore be inappropriate to comment further at this stage."