East Midlands Cities Work To Create Global Reputation
21 July 2016, 15:07 | Updated: 21 July 2016, 15:14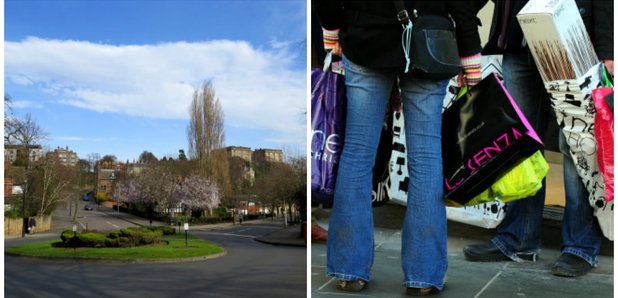 Nottingham and Derby City Councils have joined together for the 'Metropolitan Strategy' to create better connectivity and economic strength for the East Midlands
The leader of Nottingham City Council has told Capital a new strategy with Derby will help bring better quality skills to local businesses in the areas.
They hope that by 2030 Derby and Nottingham will have a global reputation as an exciting place to live, work and play.
Jon Hollins believes that though the cities will still keep their identities - working more closely will have benefits.

Cllr Ranjit Banwait, Leader of Derby City Council added:
"As I have started to talk about closer working between the cities, I have been struck by the number of people who expressed initial surprise - which was then usually followed by a thoughtful nod and a comment of 'actually that makes sense'.
We are not just closely tied through our proud industrial heritage, modern manufacturing base, transport links or even one great football manager - but through our citizens. Over 40,000 people regularly commute between Derby and Nottingham and many of the families I talk to in Derby have children living or studying Nottingham and the opposite is equally true.
We are doing this because we believe that by working more closely we can improve life for all our Metropolitan citizens and together we can have more impact on creating jobs, improving housing, responding to new technologies and securing investment. Modern, forward thinking cities will give more people more opportunities to reach their own personal goals and ambitions - to learn, earn, enjoy their leisure time and raise their families."
There are some areas, where the Councils hope to make an immediate difference:
" Collaborating on our overseas promotion and campaigns - starting with a joint business delegation to China this autumn
" Developing a joint skills plans for the Derby & Nottingham area, including plans to maximise the opportunities of HS2
" Bidding together for funding to improve sustainable travel
" Developing a joint festival and events programme
" Exploring opportunities for joint working, pricing, offers and operation at leisure facilities across both cities