7/7: 10 Years on
7 July 2015, 07:25 | Updated: 30 March 2016, 13:50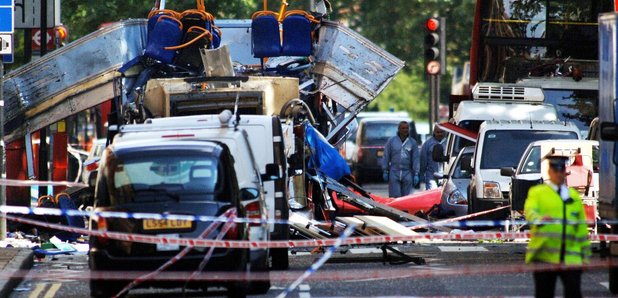 A minutes silence will be held across the country this morning to remember the victims of the London bombings 10 years ago.
52 people were killed on 3 tube trains and a bus, in the first suicide bomb attack in the UK.
Derbyshire trauma doctor, Peter Holden, was one of the first on the scene at Tavistock Square and told Capital some of his colleagues still have flashbacks.
Dr Holden works in Matlock and led a team of 15 doctors when the number 30 bus exploded.
They'd all just been at a British Medical Association conference when the bus blew up outside the headquarters, Dr Holden says the anniversary is very painful:
'Because the bus is the only iconic picture of 7/7, because everything else was underground, it keeps getting rubbed in.
'I think there is a bit of a feeling, and this is no disrespect to those who are dead and injured, this is the tenth anniversary and we should be moving on.'
Moving On
The bombers' ringleader, Mohammed Sidique Khan, had been a youth worker at a community centre in Nottinghamshire.
The founder of the Hamara community centre in Beeston, Hanif Malik, says members have had to come to terms with it:
'So much has happened, hasn't it, particularly globally.
'When we've had the dialogue and the discussion with them there's definitely an impact but equally, I have to say, there's still a very positive and optimistic outlook for them.'