Derbyshire Mum: Cells Drove My Son To Take Own Life
18 May 2016, 14:22 | Updated: 18 May 2016, 14:24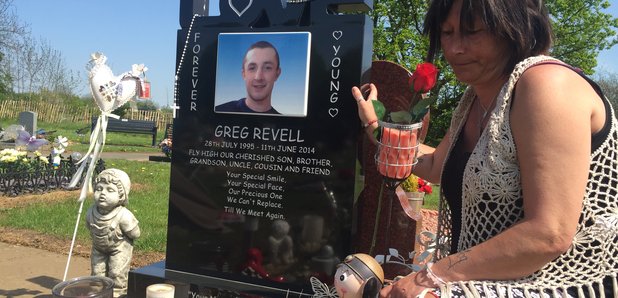 A Derbyshire mum whose teenage son took his own life in prison, has told Capital more needs to be done to help young offenders with mental health problems
Karen Revell's 18-year-old son Greg was sent to Glen Parva Young Offenders Institute in 2014 - despite not being convicted.
He died whilst on remand waiting for an appearance in court.
His mum says they knew about his mental health and should have been watching him more closely.
Below, she tells her story to Capital:
Figures show at least 11 children were held in custody for almost four days in total by police in the East Midlands last year because there was no where else to send them.
That's despite the Home Secretary saying mentally ill children should be sent to specialist units.
Karen, who's from Long Eaton, says her son's mental health deteriorated after he was arrested - because he'd previously been convicted.
The chair of the Home Affairs Select Committee, and Leicester East MP, Keith Vaz, has been telling Capital it's important that those with mental health problems are looked after and not locked up.