Derbyshire Man Jailed After Submachine Gun Found In Bedroom
27 August 2015, 18:05 | Updated: 30 March 2016, 13:50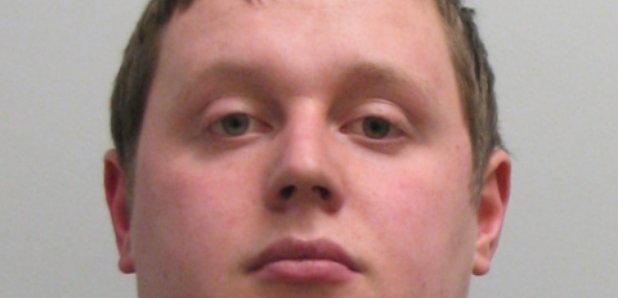 A man's been jailed for 11 years after a loaded submachine gun, AK47 and drugs were found in his bedroom in Derbyshire.
Dominic Birch, 21, from Buxton was arrested in July 2013 after Derbyshire police got a tip off about a package that was addressed to Birch. It was intercepted found to have an UZI 9mm gun inside.

He was charged and pleaded guilty but while on bail police got another tip off that he'd bought a gun and silences and firearms teams searched his home.
That's when they found the Class A and B drugs, and several guns which were already loaded including - a Glock pistol, an AK47 type weapon, the FEG self-loading pistol and a Skorpion submachine gun.

Hundreds of rounds of live ammunition and a gun that was disguised as a pen, which had bullets, and was capable of firing, were also found.


"No Winners Here"
Detective Inspector Shaun McElheron from Buxton CID said: "While we are pleased with the conviction there are no winners here. A law abiding family will miss many years of their son?s growing up as he?ll be incarcerated for a very long time.

"This was a joint investigation led by Derbyshire police with the full support and expertise of the National Crime Agency and the Metropolitan Police?s gun crime unit, Operation Trident. We also worked closely with colleagues in Europe and America.

"It may seem appealing for some people to use the Internet for unlawful purposes and think that they are subsequently not identifiable. This investigation has shown that this is not the case.

"We will continue to work with overseas agencies to ensure that people purchasing and importing illegal firearms are stopped in their tracks and brought to justice."

Met Police - Birch Is Dangerous
Temporary Detective Chief Inspector Jason Hendy of the Met's Trident and Area Crime Command, said: "Birch is a very dangerous individual who had no qualms about obtaining lethal firearms, including a submachine gun. The destruction such weapons could have caused can only be imagined and I am pleased that he has now been jailed for a significant period of time. Trident detectives are committed to working with our colleagues across the UK to bring such dangerous offenders to justice and I hope this sentence serves as a warning to other criminals in possession of illegally-held firearms."