Derbyshire Based Sports Direct Opens Warehouse Doors For AGM
7 September 2016, 16:32 | Updated: 7 September 2016, 18:42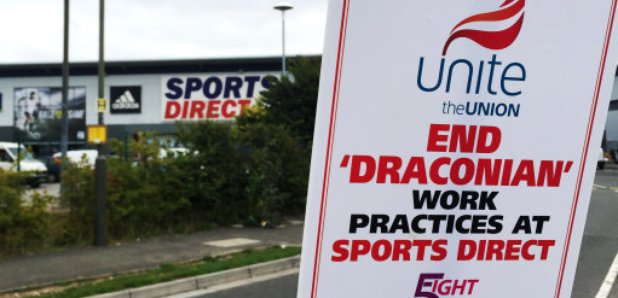 Bosses of the sports retailer have welcomed members of the public to the Shirebrook warehouse for the latest AGM
Sports Directs' major shareholders have voted against the re-appointment of the firm's chairman.
Earlier the company turned down Keith Hellawell's offer to quit over criticism of working conditions at the company.
But his position is safe because Mike Ashley - who owns 55% of the firm - backed him.
The boss of Derbyshire-based retailer Sports Direct has apologised saying he could have done things differently.
At the Annual General Meeting at the Shirebrook warehouse, Mike Ashley has been addressing concerns over working conditions.
VIDEO: Mike Ashley apologises saying scale of operation at #SportsDirect warehouse is no excuse #CapitalReports pic.twitter.com/LYiF1YCG3r

— CapitalEastMids News (@CapitalEMNews) September 7, 2016
During the firm's annual general meeting and ``open day'' on Wednesday, the billionaire accused Unite assistant general secretary Steve Turner of "showboating" when challenged over plans to reform working practices.
He said: "This is probably your fault we are in this mess because we can't talk to you. I made a commitment to make a difference, I am trying, don't pull me down.
"I accept I have made some errors and I accept I can learn something. Please don't do the whole showboating thing, it will make me turn away and it's the people who work in Sports Direct who suffer."