Derbyshire Backpacker's Death Won't Be 'Used To Further Persecution of Innocent People'
7 February 2017, 13:14 | Updated: 7 February 2017, 13:15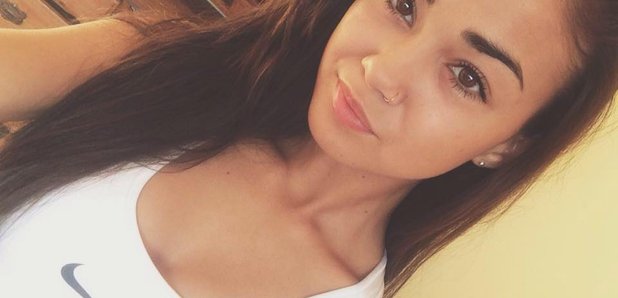 The mother of Derbyshire backpacker Mia Ayliffe-Chung, who was stabbed to death in a hostel in Australia, has criticised the White House for labelling the 20-year-old's death a "terror attack''.
Ms Ayliffe-Chung, described as a "gentle, loving'' backpacker, was killed in an attack in which fellow Briton Tom Jackson was fatally injured as he tried to save her.
On Monday, the White House released a list of 78 attacks which it described as "executed or inspired by'' the Islamic State terror group to support a claim by President Donald Trump that the media is under-reporting terrorist atrocities.
They included the attacks at the Bataclan theatre in Paris, shootings in Sousse, Tunisia, which killed 30 British tourists, and the deaths of Ms Ayliffe-Chung, of Wirksworth, Derbyshire, and Mr Jackson, of Congleton, Cheshire, in August last year in Queensland.
Writing an open letter to Mr Trump, Rosie Ayliffe said: "My daughter's death will not be used to further this insane persecution of innocent people.
"The circumstances of Mia and Tom's deaths prove that those with the strength of character to travel the world and learn about other cultures should be cherished as brave, resilient characters who have so much to offer if they are nurtured and given opportunities rather than defeated by adverse circumstances.
"Treating immigrants as disposable commodities and disregarding their safety causes deaths throughout our so-called civilised world.''
French national Smail Ayad, 29, has been charged with the murders of the two backpackers.
Ms Ayliffe added: "The possibility of Mia and Tom's deaths being consequent to an Islamic terror attack was discounted in the early stages of the police investigation through international collaboration on the parts of Queensland police department and the French ant-terrorist force.
"This vilification of whole nation states and their people based on religion is a terrifying reminder of the horror that can ensue when we allow ourselves to be led by ignorant people into darkness and hatred.''