Derby's Bombardier Unveils First New London Crossrail Train
29 July 2016, 17:34 | Updated: 29 July 2016, 17:36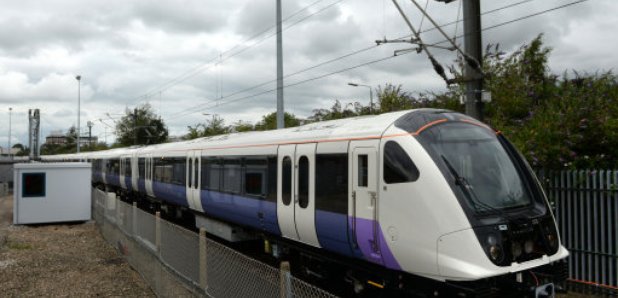 The first of 66 trains has been unveiled in Derby for the new Crossrail line in London.
One of the new seven-car Class 345 trains took to the test track at Bombardier Transportation, with the fleet due to enter service next May.
The £14.8 billion Crossrail scheme - named the Elizabeth Line - will run from Reading and Heathrow in the west through the capital to Abbey Wood in the east of London when it fully opens in 2019.
All the trains in the new fleet will have air-conditioning and internet access, with nine-car sets measuring a combined 200m going into service on the line between Heathrow and Paddington by 2018.
Peter Doolin, Bombardier Transportation's vice president Projects, Crossrail and London Underground, said: ``To get the first train to move is tremendous because they are so complex.
``There are hundreds of millions of lines of software that go into the modern train, five miles of wiring, it's very complex.
``A hell of a lot of testing will go on and it will be great having the first train in passenger service next year.''
The trains will now go on to be tested at a Network Rail site in Old Dalby, Leicestershire, from August, where they will be loaded with more than 100 tonnes to simulate passengers and run at speeds of up to 100mph.
London's Transport Commissioner Mike Brown said the new trains were a ``great showcase of British design and manufacture''.
He added: ``The trains are fully accessible, will have air cooling, and once the whole line opens, they will help our passengers move more easily into and across the city every day.''
Production of the fleet has helped support 760 jobs and 80 apprenticeships, according to Bombardier, and has been described as ``state of the art''.
Val Shawcross, Deputy Mayor for Transport, said: ``The new trains will transform travel across London and will make life better for millions of Londoners.
``These state-of-the-art trains will play a key role in London's future - helping to deliver a modern, world-class transport system through the new Elizabeth line and enabling London's transport network to cope as our population rises.''