Derby Woman Eleanor Hawkins' Due Home From Malaysia Tomorrow
12 June 2015, 19:00 | Updated: 30 March 2016, 13:50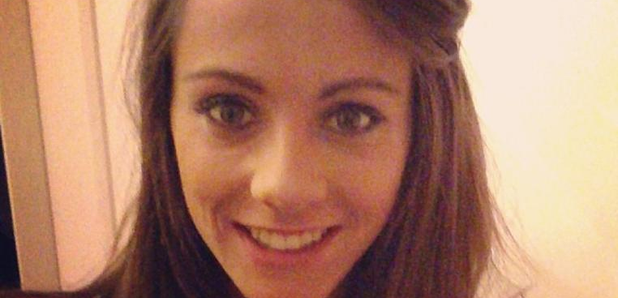 A woman from Derby convicted for stripping on a sacred Malaysian mountain will fly home on Saturday.
It's thought the paperwork for Eleanor Hawkins deportation has been delayed so she won't be home on the first flight tomorrow (Saturday) morning as first thought.
But she is still expected back to Derbyshire later in the day.
Her Dad Tim has spoken to Capital's Laura Barton has spoken to Tim this afternoon:
listen to 'Derby woman Eleanor Hawkins' Dad Tim talks to Capital's Laura Barton after she is sentenced in Malaysia' on audioBoom
Miss Hawkins and three other backpackers were arrested after being blamed by locals for causing an earthquake which killed 18 people after they posed naked on the mountainside.
She and the other three tourists left Kota Kinabalu Magistrates' Court in Malaysia today through a crowd of photographers, her head bowed as she walked to a waiting car.
The aeronautical engineering graduate, from Derby, was arrested at Tawau airport on Tuesday as she was flying from the island of Borneo to the capital, Kuala Lumpur.
Miss Hawkins appeared in court alongside three other defendants - Canadian siblings Lindsey and Danielle Petersen, and a Dutch man.
They faced a maximum of three months in jail for their offence.
Several other backpackers who appeared in the photos remain wanted by police, according to reports.
A magnitude-5.9 earthquake struck the 13,400ft (4,084m) Mount Kinabalu last Friday, killing 18 people and leaving hundreds more stranded.
Sabah state deputy chief minister Joseph Pairin Kitingan blamed the earthquake six days later on the travellers showing "disrespect to the sacred mountain''.
A recent graduate with a masters degree from Southampton University, Miss Hawkins was in the middle of a gap year travelling around south east Asia, which began in January.
She went to Malaysia at the start of May and later that month travelled to Borneo.
A spokesman for the Foreign and Commonwealth Office said: "We remain in contact with Ms Hawkins and her family following this morning's court appearance, and will continue to provide consular assistance.''