Derby Teaching Assistants Strike Over New Term-Time Only Contracts
14 September 2016, 15:27 | Updated: 14 September 2016, 16:29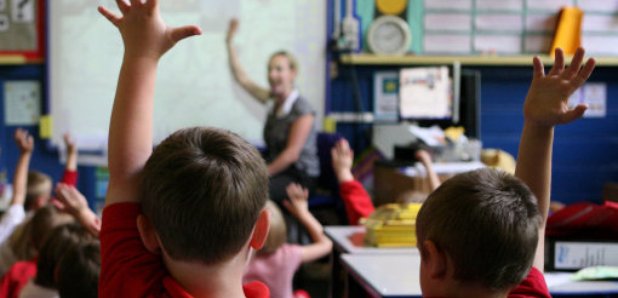 Teaching Assistants and Unison members have been on strike over new term-time only contracts
Derby City Council's told Capital it isn't just teaching assistant's roles that have been evaluated.
Unison members are striking today and have gone down to Westminster to get the backing of MP's.
It's over new term-time only contracts. One TA told Capital she was losing about £6,000 because of the changes.
Lisa Eldret is cabinet member for Jobs and Fair employment.
Unison say they are hoping to gain the support of MP's - after Derby City Council changed 4,000 school staff to term time only contracts over the summer.
Below is a statement from Derby City Council regarding the new contracts and strike action.
"Under a national agreement and Government ordered review, Derby City Council along with other local authorities are required to implement a Single Status Agreement.
This means all roles across the Council have been reviewed and jobs have been placed in order according to the overall demands of the job. As a result a fair grading structure was implemented on 1st June 2016.
In conjunction with the evaluation of job roles, we also reviewed associated pay rates and terms and conditions, aligning these for all Schools and Non-Schools employees.
Prior to implementation, collective consultation took place with the three recognised Trade Unions over a several month period and it was the Council's much preferred approach to gain a collective agreement. Regrettably, formal negotiations and any prospect of gaining a collective agreement with the Trade Unions ended without success.
We have repeatedly returned to the negotiating table to try to end this dispute – in the best interests of our employees, the schools and the parents and children who are impacted by the industrial action. Despite the challenging financial situation, we stretched ourselves to bring forward a further improved offer which we presented to UNISON.
However, UNISON has recently informed us that they will not suspend industrial action without first putting final our offer to their members. We have worked with schools to minimise any disruption for pupils and parents as a result of this industrial action."