Derby Sign Former Celtic Defender
15 February 2019, 16:14 | Updated: 15 February 2019, 16:21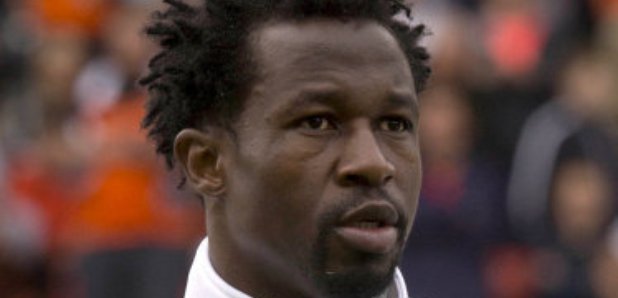 Derby have signed Nigerian defender Efe Ambrose on a short-term contract until the end of the season.
The 30-year-old, whose move is subject to international clearance, joins the Rams as a free agent after he left Hibernian last month.
Former Celtic defender Ambrose has more than 50 international caps and has been training with Frank Lampard's squad ahead of his transfer being completed.
The centre-half is relishing the prospect of helping Derby in their promotion push and working under "my hero" Lampard, the former Chelsea and England midfielder.
"I had other offers from abroad so when my agent called me and said Derby were interested and they had put an offer to us, with Lampard, I said there is no second choice," Ambrose told RamsTV.
"I've known Lampard since he was at Chelsea as a player, and he has been my hero and someone I've always enjoyed watching play football. He is a legend.
"For me to come and have the opportunity to play under him is a great honour and I didn't think twice to come."
Ambrose added: "I know the ambition what Frank Lampard wants for this club so for me, that is a motivation.
"Every player wants to make a mark and I want to do the best I can do to give back to the club.
"All I can do to make sure we are in the top six, the play-offs, or the coaches have said, automatic promotion, which is the best to put into the spirit of the players.
"I want to prove myself and make sure to repay his trust in me and that is why I'm here."
Lampard believes Ambrose can prove a positive addition to the squad.
"We've had the chance to take a look at Efe over the last few days and likewise he has been able to see how we work and want to play," the Derby boss said on the club website.
"Efe is an experienced central defender and he gives us another option in that particular area.
"We're pleased to welcome him on board for the rest of the season."