Tunisia: East Midlands Victims
29 June 2015, 06:15 | Updated: 30 March 2016, 13:50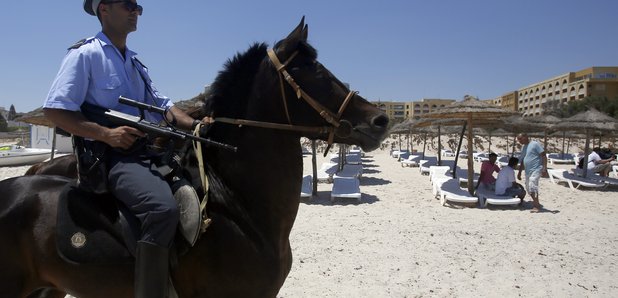 A Derby man's thanked social media users for helping in the search for his Dad, who's now been been confirmed as one of the 38 victims of the Tunisian terror attack.
Ross Naylor posted a message on Twitter over the weekend about Scott Chalkey and Scott's partner Sue Davey, who was also killed.
Another victim is thought to be 24-year-old fashion blogger Carly Lovett from Gainsborough in Lincolnshire, her family's being suppported by specially trained police officers.
Message from Ross Naylor on Twitter: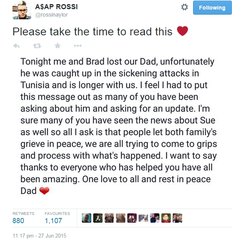 British Death Toll Expected To Rise
The number of British people killed in the terror attack on a beach in Tunisia on Friday is expected to rise to 30.
A total of 38 people were killed when a gunman opened fire in the resort of Sousse, with 15 already confirmed to be from Britain.
Thousands of British tourists have been returning to the UK after cutting short their holidays.
This morning the Prime Minister has called UK a nation "united in shock and in grief."
600 British police officers are involved in the investigation, the biggest national policing response since the 7/7 bombings.