Derby Half Marathon Runner Dies
6 June 2016, 14:26 | Updated: 6 June 2016, 14:28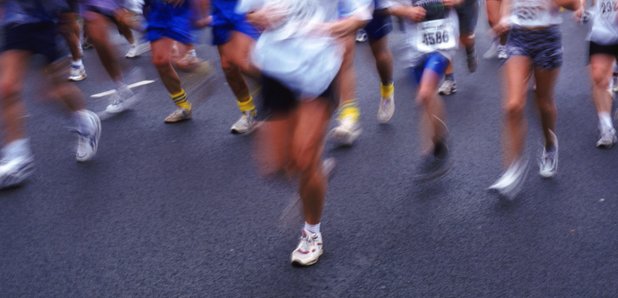 A 38-year-old man has died after collapsing while taking part in a half marathon in Derby, organisers said.
The Ramathon event was held on Sunday, starting and finishing near Derby County's iPro Stadium.
Event organisers have offered their condolences to the family and friends of the man, who has not yet been named.
In a statement posted on their website, they said: ``It is with regret we have learned that a 38-year-old man has died at hospital after collapsing at the Ramathon event.
``We offer our deepest condolences and sympathy to his family and friends.''
A Derbyshire Police spokesman said: ``Police can confirm that a 38-year-old collapsed while running in the Derby Ramathon.
``He was taken to hospital and later died in hospital. His family are aware and the coroner has been informed.''