Derby Gogglebox Family Say Sorry For ISIS Facebook Joke
2 August 2016, 16:18 | Updated: 2 August 2016, 16:22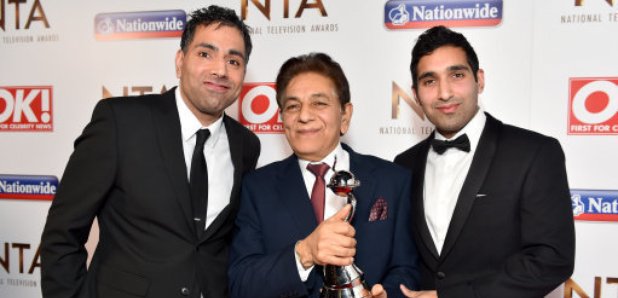 A Derby family who star on TV show Gogglebox have apologised for posting a joke photograph on Facebook with the caption ``ISIS training day''.
Brothers Baasit, Raza and Umar Siddiqui were snapped wearing camouflage to go paintballing.
But the image was reported to police after it was uploaded to Facebook by Raza, 31 - who has only appeared in a handful of episodes of the hit Channel 4 show - with the caption ``ISIS training day, look how happy we look''.
Baasit has now apologised, writing on Twitter: ``The image on Facebook was meant to be light-hearted but was clearly a joke that was misjudged.
``We are extremely sorry for any offence caused.''
A spokesman for Derbyshire police said: ``A member of the public contacted us after a photo of three men at a paintball centre was uploaded to Facebook, mentioning the so-called Islamic State.
``We have examined the photograph and are satisfied that the caption was not intended to be taken seriously, and there was no link to terrorism whatsoever.
``We will be offering suitable words of advice to those who uploaded it. However, no offences have been committed and there will be no further police action.''
The spokesman said that police had been trying to contact the brothers and ``been to the house a couple of times to have a chat'' but not been able to get hold of them.
A spokesman for Gogglebox said: ``The Siddiquis have not been under investigation by local police, they are aware that this post was misjudged and have apologised for their mistake. It will not affect their position on Gogglebox.''