Derby County Talk To Man U Over Cost Of Repairing Seats
17 February 2016, 06:00 | Updated: 30 March 2016, 13:50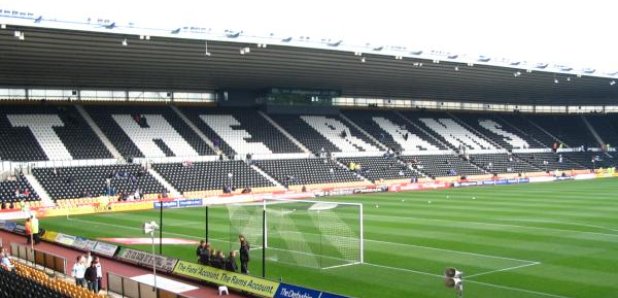 Derby are in discussions with Manchester United regarding the cost of repairs after a large number of seats were damaged by visiting supporters during the FA Cup clash between the two clubs at the iPro Stadium last month.
There are reports that Derby have informed United about up to 300 seats which were vandalised and will request that the relevant repairs, which will run into thousands of pounds, are paid for.
The Premier League giants brought 5,460 fans to Derby for the fourth round tie on January 29, with the damage discovered the next day.
A Rams spokesman said: ``I can confirm there was damage caused to seats in the away section and that we are liaising with Manchester United.''
United won the game 3-1 thanks to goals from Wayne Rooney, Daley Blind and Juan Mata. George Thorne scored a first-half equaliser for the Championship team.
Louis van Gaal's men visit Shrewsbury in the fifth round of the FA Cup on Monday night, with the Guardian also stating that the League Two club have now abandoned plans to increase their capacity by installing temporary seating for the tie.