Derby County Sack Boss Paul Clement
8 February 2016, 20:11 | Updated: 30 March 2016, 13:50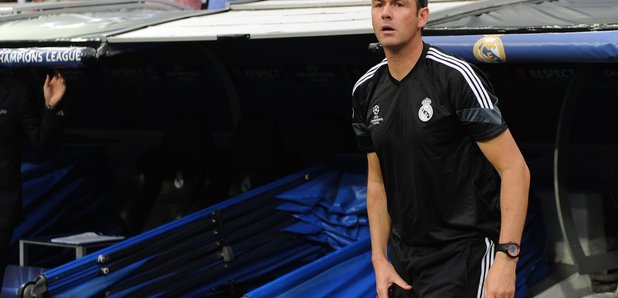 Derby County football club have sacked boss Paul Clement with immediate effect
Derby County football club have sacked head coach Paul Clement with immediate effect.
Clement joined the Rams in June last year and the club has told Capital that he has been relieved of his duties and has been replaced by Academy Director and former defender Darren Wassall until the end of the season.
Chairman Mel Morris said:
"We are grateful for the contribution Paul has made to the football club but the time is right to make a change.
"When Paul joined us last year we worked with him to develop a plan for the club which we asked him to embrace.
"It was clear in this plan, which was briefed to supporters, players, sponsors and all our stakeholders last summer that promotion this season was not the primary target. The priorities were building on the Derby way and style of football enjoyed in the past two seasons; adding depth and strength to our playing squad; and, developing and improving player and team performance.
"Sadly, on these measurements, we have not made enough progress and that is why we have decided to part company with Paul.
"I firmly believe that we have one of the very best first team squads in this league. Our players are highly talented professionals who are more than capable of winning games at this level and beyond.
"I want to record our thanks to Paul for his efforts in leading the team through the first 30 games of this season and in achieving a top six position at this point. We wish him every success in his future career."
Capital spoke to Justin Ratcliffe who is the Secretary of Derby County West Country Supporter's Club:
Chief Executive Sam Rush, confirmed that Wassall, 47, will take training tomorrow in his new role.
He said:
"We are in the fortunate position to have somebody as capable as Darren at our football club and he will be leading the coaching staff with immediate effect.
"Our focus is to get the team back on track, delivering the style of football and performance we know they are capable of. I know our fans will give Darren, the coaching staff and the team their full support."