Derby-Based Bomdardier To Lose 270 Jobs
17 February 2016, 14:52 | Updated: 30 March 2016, 13:50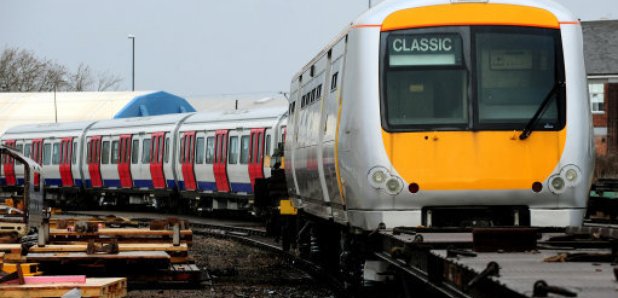 Derby-based train and plane manufacturer Bombardier has announced 7,000 job cuts worldwide.
The company have told Capital 270 of those jobs are in transportation, which is based at Derby, and the rest in aerospace. But they say they can't confirm how many of those are in Derby itself.
More than 1,300 jobs will be lost across the whole of the UK and most of them will be in Belfast.
A statement said: "We deeply regret the impact this will have on our workforce and their families, but it is crucial that we right-size our business in line with market realities.

"We will continue to evaluate all opportunities to significantly reduce our costs, improve our competitiveness, and boost our profitability, whilst focusing on the unique capabilities that will help shape and secure our future."
The RMT Union are calling for the Government to step in, General Secretary Mick Cash said:
"With a desperate shortage of rail rolling stock in Britain it is criminal that jobs are being axed at the UK's last train building workshop, Bombardier in Derby. There is plenty of work for this plant to be doing if the Government had the will to intervene. Contracts for train building are still being shipped overseas, risking the very future of train building in the nation that gave the railways to the world. RMT will be writing to ministers demanding that they step in to end this cull of skilled train building jobs and secure a long term future for the Derby plant."
The Government has reacted to the news from Bombardier with a statement from Secretary of State for Northern Ireland, Theresa Villiers MP:

"This is bitterly disappointing news for the employees of Bombardier Belfast and their families. Bombardier is a major employer and these job losses will be keenly felt. I am in urgent contact with the UK Business Minister and NI's Enterprise Minister Jonathan Bell over what immediate support might be available."