Damning Report After 7-Year-Old Is Injured By Gun Shot At Notts Police HQ
11 November 2015, 13:17 | Updated: 30 March 2016, 13:50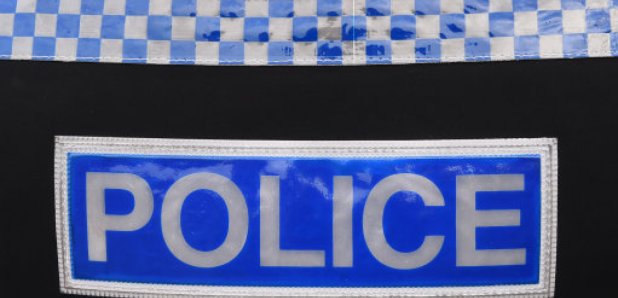 An investigation into how a 7 year-old was injured when a gun was fired at Nottinghamshire Police HQ has found there were no measures put in place to protect people.
A seven-year-old girl was given the chance to pose for a photograph with a loaded gun during a visit to Nottinghamshire Police HQ, her mother has claimed.

The child was hit in the lip by a bullet casing after the assault rifle was accidentally fired into the ground by a firearms officer as she visited the headquarters after winning a colouring competition.

The Independent Police Complaints Commission (IPCC) was called in to investigate the incident which took place in October last year.

According to the IPCC report, the mother of the injured girl said the gun was "offered to her daughter for a photo in an apparently live state prior to the discharge''.

One officer told investigators they could not recall any conversation about the weapon being offered to the girl for a photograph while another "accepts that it is possible''.

The report said: "It is therefore possible that such an offer was made, however it cannot be corroborated.''

The IPCC found there were no policies in place dealing with the use of live firearms at public events and that no risk assessment had been undertaken regarding the use of firearms at the demonstration.
Officer Moved To Other Duties
The unnamed officer who fired the gun has been "redeployed to a divisional role with no firearm or taser duties'' while another officer has since left the firearms department and a third has been recommended to undergo further training in planning public events, the IPCC said.

It added authorised firearms officers who are on duty should not be expected to take part in public events in future as it would be "impossible'' for guns to be shown off safely.

This is because officers could not unload their weapons to demonstrate them without breaking protocol, the report said.

IPCC commissioner Derrick Campbell said: "The seriousness of this matter cannot be underestimated. It is through good fortune that no-one was more seriously injured.

"The officer's actions, while not deliberate, posed a genuine risk to those present.

"A number of sensible, logical recommendations have been made which the force has accepted, including replacing live firearms with training weapons at future public events.''

Chief Constable Chris Eyre said:"This was an extremely serious incident which we referred to the IPCC immediately.

"Public safety is our number one priority and we do not take lightly the recommendations made in the report in respect of operational firearms and public displays and our training of firearms officers.''