Children's Heart Surgery Unit In Leicester Set To Close
7 July 2016, 17:38 | Updated: 7 July 2016, 19:11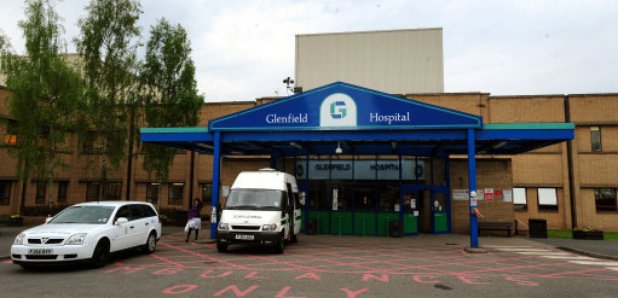 Health bosses say they're disappointed final plans are recommending the children's heart unit at Leicester's Glenfield Hospital should close.
NHS England has published what it hopes will be the final decision on the matter after previous reviews led to some NHS trusts launching legal action.
The plans cover units performing both adult and children's congenital heart surgery (CHD), and those providing cardiac specialist care for CHD.
Around 80% of the CHD work undertaken at these units relates to children.
Under the plans, 13 level 1 centres that perform surgery will be cut to 10, and nine level 2 specialist cardiac centres will be cut to four.
Some NHS trusts said they would fight the decision, with Leicester saying it would not sit by while officials at NHS England ``destroy our fabulous service''.
As well as the centre in Leicester, a level 2 cardiac clinical care centre at Nottingham's Queens Medical Centre is also being earmarked to stop.
John Adler, chief executive at Leicester's Hospitals, said: "Over the last 18 months we have made excellent progress, with the support of our charities and partner organisations, to meet the standards set by NHS England through the New Congenital Heart Disease Review. We have expanded the number of beds, improved our outcomes, invested in staffing and briefed architects to create a new single site children's hospital which will meet the co-location standard.
"We are confident that our clinical outcomes are now amongst the best in the country so we strongly disagree with NHS England's decision and will not sit by whilst they destroy our fabulous service."
Reacting to reports that the NHS will propose the closure of the Glenfield Hospital children's heart unit, Councillor Ernie White, chair of Leicestershire's health and wellbeing board and cabinet member for health, said: "This is the wrong decision, for the children and families who need these services. Glenfield's unit provides an excellent service and has united support from the local community, politicians and NHS officials.
"Closing the unit is not justified at all. The work UHL (the hospitals trust) has been doing has been exactly in line with what the NHS required.
"I will be urgently seeking further information so I can fully understand the implications, on Glenfield and the wider NHS. We cannot afford to lose such a valued unit."