CCTV Released Of Missing Mum
7 November 2013, 14:13 | Updated: 30 March 2016, 13:50
Police have released CCTV images of a missing GP who disappeared from her home in Nottingham following a battle with post-natal depression.
Mother-of-two Elizabeth Kinston went missing six days ago.
Her husband David appealed for her to get in touch to let him know she was safe, saying: ``Lizzie, I miss you, the girls miss you. It's so hard without you here. We need you.
``If you want more time, that's OK. But please call me - or call your mum and dad or your sister, who are all so worried about you too - just so we know you are all right.''
Nottinghamshire Police has now released images of Dr Kinston walking past the Vat And Fiddle pub, in Queensbridge Road, Nottingham, at 11.43am on Friday, minutes after she walked up Carrington Street towards Nottingham train station. She had left her home in Park Road, Beeston, about an hour earlier. She was spotted in her Audi soon after at a petrol station near Priory Island on the A52 and at the Broad Marsh car park, in Nottingham.
The car was found at the car park the following day, with her purse and phone inside. Detective Inspector Kev Broadhead said: ``We have been exploring the possibility that Elizabeth boarded a train the day she went missing, but these new images suggests she walked past the station and then headed away from the station. With this in mind, she could still be in Nottinghamshire. `
`Were you in the area at the time? Did you see a blonde woman in a long green coat with a fur hood? Did you see her a few minutes later wearing a dark woollen hat and a pink hooded jumper, carrying the same coat? If you have any information call us.'' Dr Kinston, 37, is on maternity leave from her role as a GP following the birth of the couple's second daughter, Elise, in January.
She is described as white, about 5ft 7in and of average build. She has blonde, shoulder-length hair, which was tied back in a ponytail. She was wearing a dark green quilted coat with a fur hood, a light pink hooded jumper, blue jeans and dark brown knee-high boots.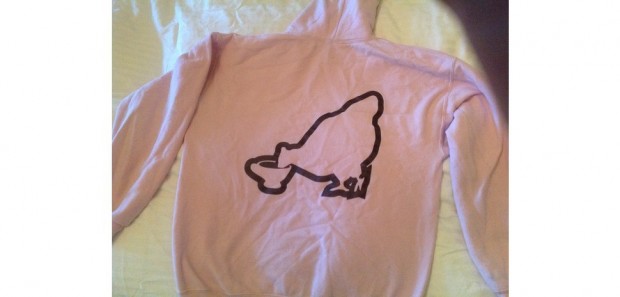 She was also carrying a red and black rucksack and a dark woollen hat with a peak. Anyone with information should call Nottinghamshire Police or Crimestoppers on 0800 555 111.