Capital Speaks To Kurdish Fighter From Nottinghamshire
24 October 2016, 06:34 | Updated: 24 October 2016, 06:39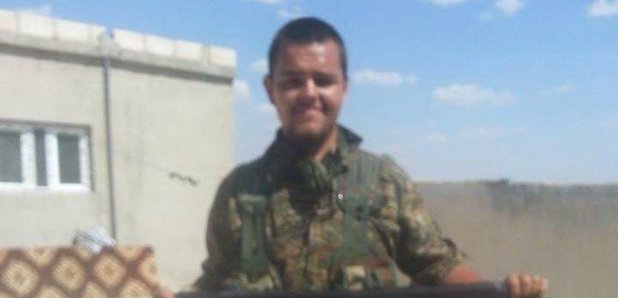 Capital can finally tell the story of a 22 year-old man from Nottinghamshire who fought with Kurdish forces in Syria
A man from Newark has told Capital he's been made to feel like a terrorist for fighting in Syria against the so-called Islamic State group.
Months after his return to the UK, we're now able tell you Aiden Aslin's story, after his bail was cancelled.
The 22-year-old spent 9 months in Syria with the group the YPG, but was arrested on suspicion of preparing for acts of terrorism on his return.
Aiden's now wants the government to do more to bring about peace in Syria.
Some Pro-Kurdish group - are on banned terrorist group lists and - Nottinghamshire Police have told Capital Aiden was arrested and questioned to determine if any offences had taken place.