Boots: 500 Jobs To Go In Nottingham
11 October 2016, 16:12 | Updated: 11 October 2016, 16:29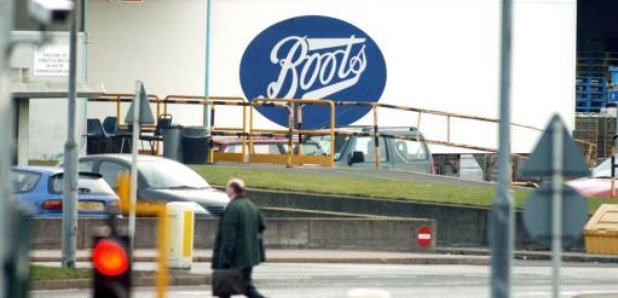 Support staff at Boots Headquaters in Nottingham have been offered voluntary redundancies as 500 jobs are set to go
It effects workers in departments like HR, IT and Marketing and follows an anouncement in June last year that the company were cutting costs.
The pharmacy chain was established in Nottingham more than 150 years ago and employs over 8,000 people across the city.
Statement from Boots UK:
In June 2015 Boots announced it would simplify its support functions in order to provide a better, more effective level of service to stores and to allow for more focused investment in key areas that improve customer experience. It was anticipated that this would involve a reduction of around 700 non-store based roles within a 3 year period.
As part of this plan Boots has today
announced the intention to continue to reduce the size of its support functions based in Nottingham by giving eligible colleagues the opportunity to apply for voluntary redundancy.
We are committed to supporting our colleagues through this process and remain
fully committed to Nottingham as one of the largest employers in the area.
We will continue to invest in the city for example, through the Nottingham Enterprise Zone and also our business incubator, MediCity which is based on our site.
MP for North Nottingham Graham Allen says: "Boots Volunteer Redundancies to Devastate Communities"
Boots are to announce that they are going to ask employees to volunteer for redundancy, as part of their plans to cut 700 positions, which was first announced in 2015.
In response, MP for Nottingham North Graham Allen said: "When Boots were taken over by American company Walgreens in 2014, they promised that no jobs would be lost. Yet one year later they announced over 700 "non-store based roles" are being cut. This comes on top of their announcement in February 2016 that some 300-350 store managerial roles are going to be lost.
"I am very disappointed with the loss of so many jobs and many local people will feel betrayed as they were assured that not a single one would be lost. I fear this will have a detrimental impact on local communities such as my own from where Boots draw their labour force. I am also concerned that if they don't get 700 volunteers, how will Boots make up the shortfall?
Boots is one of the last large employers in Nottingham, after the loss of other industry such as Raleigh Bicycles and Player's Cigarettes in recent decades and I am disappointed to learn that they are cutting so many jobs when their global business had revenues of $29.5 billion in July.
This is ordinary people's lives we are talking about. Boots are a vital part in Nottingham's economy and I am pleased that they are committed to staying in the city. However, I hope that Boots will reconsider their decision, as it will have a negative impact on communities, including Nottingham North."